SportAccord Convention 2011 in London
London hosted the sporting world at the prestigious international SportAccord Convention in April 2011 at the newly opened Park Plaza Westminster Bridge.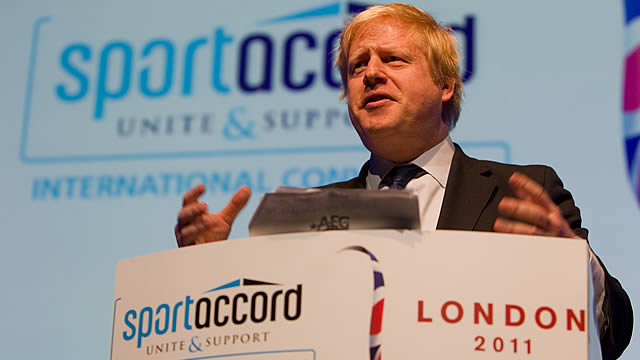 SportAccord Convention 2011 in London
More than 2,000 of the world's most influential figures, decision makers and business people in sport from more than 60 countries came to the capital for the six-day event, producing an estimated £29 million economic impact on London.
Hosting SportAccord Convention 2011 was a key milestone in delivering the capital's long-term aim to position London and the UK as the world's leading city and country in the business of sport.
With the London 2012 Games around the corner, the convention was the perfect opportunity to showcase British expertise in the global sports industry and was critical to the ambitions of many UK organisations and agencies tasked with delivering a genuine, lasting legacy in the build-up to, and beyond, the 2012 Games.
The event was also heavily supported and hosted by a number of key stakeholders: UK Sport, Visit Britain, LOCOG, UK Trade & Investment and the Department of Business, Innovation and Skills.
How We Helped
The Major Events team was integral to the organisation of SportAccord Convention 2011, coordinating the winning bid in 2010 and successful delivery of the event.
Major Events Partners
SportAccord Convention 2011 was supported by London & Partners' Major Events partners:
G4S was the official security partner for the event
Icon supported the London branding and signage at the event
Aggreko sponsored the SportAccord TV Studio
Pitch PR supported the management of the Press Centre
During the event, the Major Events Team launched a report called Global Major Events – 2012 and Beyond. The survey was conducted by strategic partner SMS YouGov and engaged more than 4,000 members of the public from four different countries.