Rugby World Cup 2015
World Rugby's biggest and most successful Rugby World Cup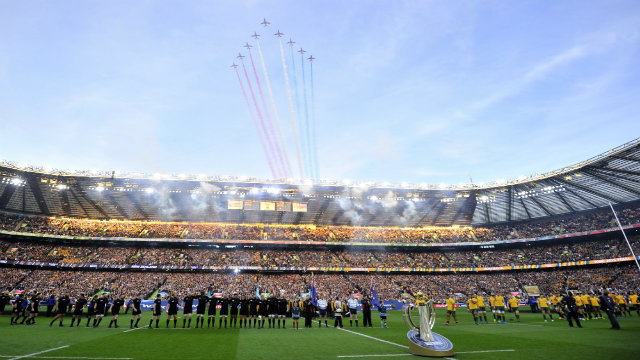 The 2015 Rugby World Cup was hosted across England from 18 September to 31 October. Twickenham, Wembley and the (Olympic) London Stadium hosted matches including the Rugby World Cup Final semi-finals and the final to sell out crowds.
What we did
Negotiation of support with stakeholders
We worked with the RFU to support the staging of the 2010 Women's World Rugby Cup to help gain support before committing to bid for the 2015 Rugby World Cup.

Event governance and city co-ordination
We supported the organising committee and the Mayor of London in delivering the city's requirements for staging the games at three London venues, Twickenham, Wembley and the London (Olympic) Stadium.

Enabling sponsorship and city animation
We worked with the organising committee and sponsors to animate the city during the event.

Marketing the event through digital channels
We supported the marketing campaign using our Visit London digital channels to reach international and domestic audiences.
Key results
Viewers - England v Wales
Record attendance - Ireland v Romania