Case Study: Global Sports Leaders Dinner
The Global Sports Leaders Dinner is a high-profile, invitation-only event organised by the Major Events team at London & Partners for global sports and business leaders.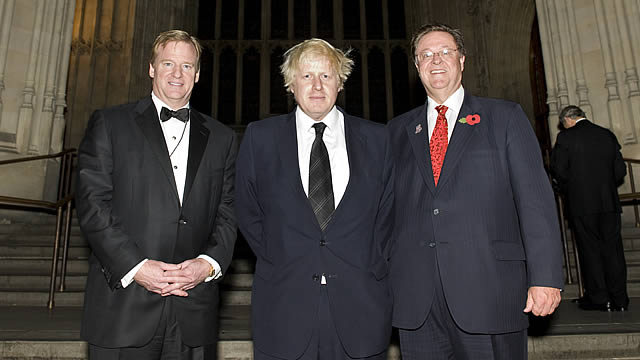 Global Sports Leaders Dinners
Since the first event in 2008, Global Sports Leaders Dinners have been hugely successful in providing a quality dining and networking experience in a memorable venue.
A creative concept is developed for each dinner, with world-famous sporting trophies such as the FA Cup and 1948 Olympic Torch displayed in 2008, and major sporting headlines presented in ornate gold frames in 2009.
Exclusive London Locations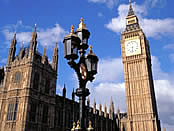 In 2008, 100 VIP guests were welcomed by the Mayor of London, Boris Johnson, and enjoyed a private view of St Paul's Cathedral followed by a drinks reception and dinner in the cathedral's spectacular crypt.
In 2009, the dinner was hosted by the Sports Minister and Foreign & Commonwealth Office at the historic Locarno Suite on Whitehall. Before dinner a VIP visit was organised to 10 Downing Street for the NFL Commissioner and team owners. This was followed by a private tour and drinks reception at the Cabinet War Rooms.
In 2010, the event was hosted at the Palace of Westminster by Boris Johnson, Sport and Olympics Minister Hugh Robertson and Baroness Sue Campbell, Chair of UK Sport. A small group of VIP guests were given a private tour of the palace by the deputy Black Rod in full costume. The Royal Gallery hosted a drinks reception for 85 guests, followed by dinner in the House of Lords' Peers Dining Room.
In 2011, London & Partners hosted international sports federations and broadcasters at an intimate dinner in Wellington Arch. The evening demonstrated London's commitment to hosting world-class sporting events, and provided a platform for leading broadcasters to engage with major sports rights-holders.