F1 Live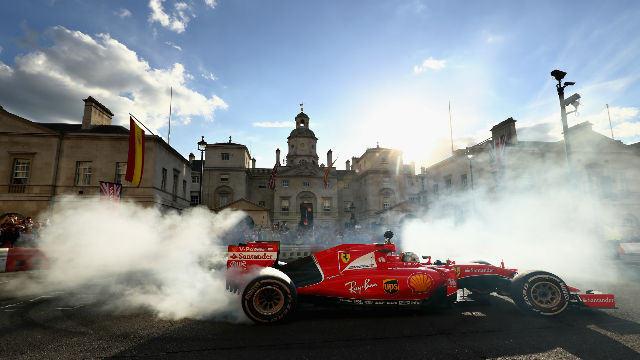 In the summer of 2017, 100,000 people flocked to Trafalgar Square and the surrounding area for F1 Live . This spectacular event which brought the sights, sounds, smells and high-octane energy of F1 to the centre of London. This was the first time that all ten teams had come together outside of a race weekend for an event. It combined an educational showcase, a concert with Little Mix and the Kaiser Chiefs and a F1 display along Whitehall.      
What we did
City co-ordination
We supported the event delivery by working with organisers to develop a concept which created a global conversation and benefitted Londoners of all ages with free to access content.
We had a central role in the communications which were challenging given the events expected popularity and the complex nature of mid-week road closures in central London.
Image credit: Created and Produced by Velocity for Formula 1
Key results
pieces of broadcast coverage inc BBC, CNN, RTL, Sky, ITV, ESPN
media & influencer attendees