London - a world-class host
London is consistently heralded as the perfect inspirational and iconic stage to host major events.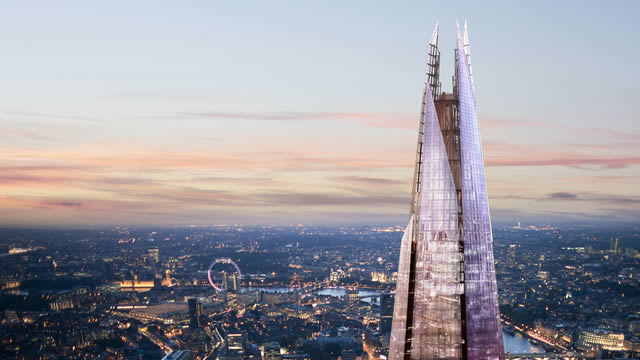 The 2012 Olympics and Paralympics showcased London and its major events delivery at its best, together with providing the city with a whole new event landscape to augment the world-class venues the city already has to offer. The city's infrastructure, logistics, expertise and enthusiasm to host global events have continued to develop, reaching new heights and in tandem, increased our ability to leverage creativity for new cultural events, combine elite performance sport with wider participation events, and to inspire new generations to get active.
15 reasons why London is one of the greatest cities in the world to host major events
A co-ordinated 'can do approach' and dedicated team that helps to unlock London in order to make the impossible, possible e.g. Prudential RideLondon 

Enthusiastic event-going audience of residents (over 8.4 million people) and visitors (16 million international visitors per year) as well as a genuinely diverse audience (with resident communities from over 200 different countries) that can provide a 'home from home' crowd for every participating nation

International media ready to communicate via every medium (e.g. TV, digital, print) to the rest of the world (over 200 international media desks based in the city)

Commercial success through a powerful and active sponsorship base (London and the "City of London" are a global base of corporate and finance industries)

Event production expertise – which has grown even more as a result of hosting the Olympic and Paralympic Games (a thriving professional event production industry working with major brands and events throughout the year)

Innovation in environmental sustainability (London has the largest concentration of green spaces and a Mayor actively encouraging innovation in sustainability through e.g. cycling events such as Prudential RideLondon)

Strong heritage in sport and volunteering – from Hackney Marshes (the highest concentration of football pitches in Europe) used every weekend to the London Marathon (the world's largest annual one day charity fund-raising event) which re-invests its profits back into London's sports facilities every year and whose participants raised a record £54.1m in the 2015 event

One of the world's best connected cities with five international airports, rail links across the UK and Europe, and a sophisticated network of roads and public transport. 

240 fascinating museums, the best theatre scene in the world - with over 32,000 people go to the theatre in central London every night

The city offers some 8,000 restaurants, more than 60 with Michelin-stars. 

London has four World Heritage Sites – Tower of London, Palace of Westminster & Westminster Abbey, Maritime Greenwich and the Royal Botanical Gardens in Kew.

More green space than any other European city – about one-third of London is devoted to parks and open spaces.

Offers a range and choice of attractions that very few other cities can match – from historic ships to futuristic towers. In addition, it's always being improved and reinvented, so there's always something new for people to see.

Billions of pounds have been poured into London, creating even faster and greener transport links and regeneration hotspots with new attractions and venues.

There are over 116,000 hotel rooms of which nearly 80,000 are in 3-5 stars hotel rooms, and 652 in 3-5 star hotels (Source: STR Global)
London's trophy cabinet
2016
Sport Business International Ultimate Sports City 2016 - XL City
Sport Business International Ultimate Sports City 2016 - Best Hosting
Sport Business International Ultimate Sports City 2016 - Best Marketing and Branding
2015
London No 1 Global Sports City - Sportcal Global Sports Cities and Nations Index
European Sports Tourism City - European Sports Tourism Awards
European Sports Tourism Event - Prudential RideLondon - European Sports Tourism Awards 
BT Sports Industry Awards - Participation Event of the Year - Prudential RideLondon 
2014
Sport Business International Ultimate Sports City 2014 - Overall Winner
Sport Business International Ultimate Sports City 2014 - Best Hosting
Sport Business International Ultimate Sports City 2014 - Best Marketing and Branding
Sport Business International Ultimate Sports City 2014 - Best Public Sports Interest
London No 1 Global Sports City - Sportcal Global Sports Cities Index
London No 1 Global Sports City - Around the Rings and TSE Consulting
London No 1 Global Sports City - International Sports Cities Index
UK Event Awards – Sports Event of the Year – RideLondon 2014 
BT Sports Industry Awards –Participation Event of the Year - Prudential RideLondon
2013
Sport City Award - International Sports Event Management Awards 2013
UK Event Awards – Sports Event of the Year – RideLondon 2013 
UK Event Awards – Large Event of the Year – RideLondon 2013
BT Sports Industry Awards –Participation Event of the Year - Prudential RideLondon
2012
No 1 Global Sports City for 2012 - Sportcal, Global Sports Impact Project)
Sport City Award - International Sports Event Management Awards 2012
SportBusiness International Ultimate Sports City of 2012