About Major Events
London & Partners provide expertise and guidance to help the city stage major sporting and cultural events.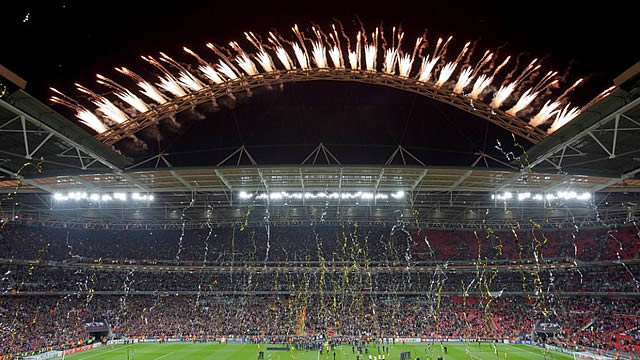 London & Partners are the team behind some of London's biggest and best events.

Our job is to put a spotlight on London, working with the industry leaders in entertainment to realise world-class events in our capital. With our contacts, knowledge and vested interest in making London great, we can not only help transform and build new creative visions for events but give events a voice and presence across the city.
Whether you need help with overcoming key challenges, marketing or an inroad to contacts across the city, if your event can bring significant economic and social benefits, we are here to help make big things happen in the capital.
We know London, so can you.
Ambition
Culture and sport is our agenda
London's primary goals are to attract events which:

1/ Deliver economic benefit to London
2/ Draw global media exposure
3/ Generate community engagement
In doing so, we continue to strengthen London's international reputation as a world-leading and award winning host city for major events. This in turn allows us to engage with national and international audiences.
Take a look at the Mayor of London's Major Sports Strategy 
Access and contacts
We work for the city and we know the right people
We work in partnership with The Mayor of London's Sports Team, National Governing Bodies, International Sports Federations, Cultural Institutions and Bodies, London Boroughs, event venues and city stakeholders. Find out more about these here:
Attracting, growing and creating new events
Together we strive to win bids and attract new events that resonate globally and we help deliver these major sport and cultural events in London utilising our cross-city expertise. At the same time we support organisers of existing events by helping them to grow their events and reach new audiences e.g. NFL We also work to create new ground-breaking events which take advantage of London's incredible assets. For example, the multi-award winning annual festival of cycling, Prudential RideLondon and Lumiere London a brand new four-day international festival of light across the West End and King's Cross
Here are some of events we have helped to secure, support and promote: 
Lumiere London
NBA Global Games
Brits Week
Longines Global Champions Tour*
City of London Festival*
Prudential RideLondon*
Totally Thames*
NFL International Series*
Barclays ATP World Tour Finals
NEC Wheelchair Tennis Masters 2014-2017
Menuhin Competition 2016 UCI World Track Cycling Championships 2016
LEN European Aquatics Championships and European Masters Championships 2016
IAAF World Championships in Athletics 2017
IPC Athletics World Championships 2017
IHF Women's Hockey World Cup
2018 ICC Cricket World Cup
2019 UEFA Euro 2020 Finals
*annual events
Amplification
Our promotional reach is global
Through our impressive digital consumer channels at visitlondon.com, organically grown event database and connections within the industry we are able to work in partnership with you to reach out and promote your event internationally. Find out how you can get involved with these marketing opportunities.