London and Japan connection
A mayoral trade mission, taking place in October 2015, focusing on technology, life sciences and fintech and highlighting opportunities in the run-up to the 2020 Tokyo Olympic and Paralympic Games. Trade missions like this one to Japan are vital to building trade links between global cities, as well as sharing best practice and learning from each other. Visiting Japan allowed us to promote and showcase London's expertise in life sciences and fintech which are important sectors to London's economy.
Visit invest.london to find out how we help overseas companies set up business in London.
Visit gotogrow.london to find out about the Mayor's International Business Programme.
Life sciences industry in numbers
Fintech industry in numbers
invested by Japanese companies in UK start-ups (2010-15)
employed in fintech in London
British Ambassador's fintech event in Tokyo
We co-hosted a business event during the Japan trade mission, inviting senior politicians, business leaders and investors to network and understand more about the opportunities in working together.
C-suite and managing directors/partners engaged
We organised this high-profile mission to create jobs and growth in London: helping companies based here export to and trade with Japan and encouraging Japanese companies to invest in this city. This trip strengthened commercial ties and sparked some exciting new opportunities.

David Slater, Director of International Trade & Investment,
London & Partners
In a nutshell
Japan was the fourth largest investor in London in 2014 and it is part of our job to maintain the momentum. With partners including the GREAT Britain campaign, Medcity and many more, we supported this mayoral trade mission to encourage collaboration between London and Japan and speed investment in life sciences, tech and innovation.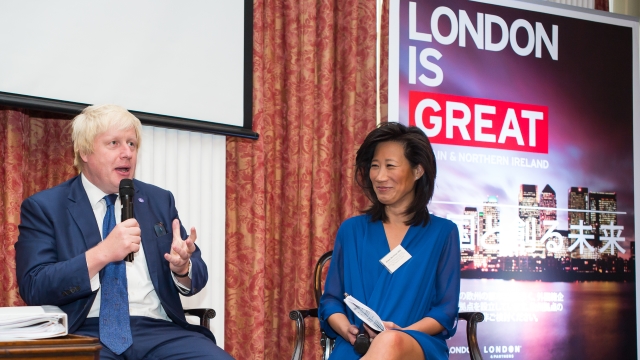 Key results
Japan is an important market for London and trade missions like this help support great successes such as:
We are looking forward to bringing our unique data and insight to the Japanese market. Japan presents a huge opportunity for marketers looking to amplify the impact of their online video campaigns

Sarah Wood, Co-Founder Unruly, London-based tech firm which expanded to Japan in 2015