Travel Trade Itinerary: Fans of London
Four days of fan-tastic experiences lined up for your group to enjoy.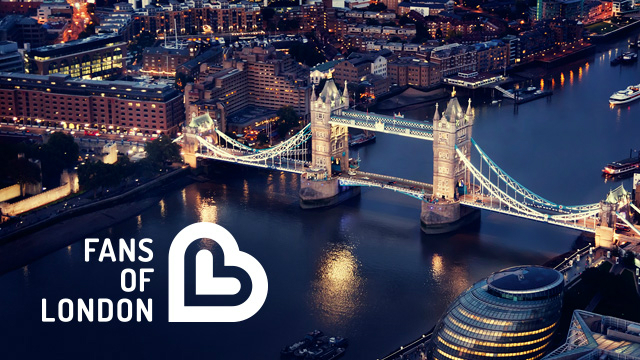 Whether you have a group that loves the royals, is into all things Harry Potter, has a penchant for Shakespeare or lives and breathes music- London has it all. This year, the capital welcomes the world's most famous artists, celebrates the Queen's 90th birthday and marks Shakespeare's 400th anniversary. Take inspiration from one or all of our fantastic itineraries to plan your trip. By the end of your experience, no matter what you're already a fan of, you'll also become a fan of London.
Day One: A day trip fit for the Queen
Morning: Traditional pomp and ceremony
Start your Royal London day with a display of traditional pomp and ceremony. The changing the guard ceremony takes place daily from April to July and lasts around 45 minutes. For a more informal experience, from February to November you can take a tour of the Royal Mews, a working stables where you can see HM the Queen's magnificent horses and dazzling State Coaches.
During the summer months you can go inside the Queen's London residence, Buckingham Palace. The lavish State Rooms are open to visitors - and this year features an exhibition showcasing a look into Her Majesty's wardrobe.
Moments from the palace you can dine in the sumptuous surroundings of The Goring hotel – London's last remaining family-run luxury hotel.
Afternoon: Explore Kate Middleton's London
Use the afternoon to get to know Kate Middleton's London. Take a tour of Kensington Palace, former home to Diana, Princess of Wales and now the official London residence of the Duke and Duchess of Cambridge in the heart of Kensington Gardens.
For a right Royal treat, visit Fortnum & Mason's Diamond Jubilee Tea Salon to take afternoon tea. Opened by the Queen herself, it has since become a stylish destination for the most traditional of afternoon teas.
Afterwards head to the Royal zone at Madame Tussauds where you can get up close and personal enough to have an obligatory selfie with your favourite Royal family member.
Evening: Dine in style in Chelsea
Spend your evening in fashionable Chelsea enjoying cocktails at BlueBird and dinner in Cheyne Walk Brasserie, one of the best restaurants in the area. Kate Middleton has been spotted in both – so you never know who you might rub shoulders with.
Day Two: A rockin' trip to the city
Morning: Music memorabilia brought to life
Take a stroll down King's Road, one of London's most stylish shopping streets and once home to The Rolling Stones. Then once you've worked up an appetite, surround yourself with iconic music memorabilia as you eat at Hard Rock Café. Don't miss a trip into the Vault – London's only rock 'n roll museum – to see some truly iconic pieces.
Afternoon: Tour of London's musical heritage
In the afternoon, explore London's rich musical heritage and discover buzzing live venues, popular record stores, and famous musical houses in Soho. Join a guided tour by a knowledgeable Blue Badge Guide to discover the atmosphere of an area where some of the most famous bands and artists in the world have performed, including Denmark Street, where The Beatles, The Rolling Stones and Jimi Hendrix all recorded.
Evening: A performance for every taste
Round off the day by seeing some of the world's most famous artists at The O2 or Wembley Stadium. Or for unique commissions, world music, jazz or pioneering acts, head over to the Barbican and the Southbank Centre. With over 17000 performances in London each year, there's something to suit every musical taste.
Day Three: A dramatic day out in the capital
Morning: Enter stage left into Shakespearean London
Put your best foot forward as you step out into the city that inspired legendary playwright William Shakespeare with a themed guided tour of the city courtesy of Museum of London.
Cross the river and take a step back in time to discover Elizabethan Bankside at the Globe Theatre Exhibition underneath the iconic reconstructed theatre. See a sword-fighting display, find out how actors are dressed in handmade costumes and take a tour of today's working theatre - brought vividly to life by a storyteller guide.
The Swan, Shakespeare's Globe is a great place to stop for lunch to watch the world go by with amazing views over the River Thames.
Afternoon: Shakespeare's plays reimagined
Whether it's tragedy, romance or comedy you're looking for, you can take your pick of matinee performances at Regent's Park Open Air Theatre, the renowned National Theatre or the Apollo Theatre in the heart of London's theatreland, to name just a few.
Evening: Only in London experience
For a truly atmospheric evening performance head to Sam Wanamaker playhouse – the candlelit indoor theatre plays host to a number of any Shakespeare-lover's favourites. 
Day 4: A magical trip to London
Morning: Go behind the scenes and movie secrets will be revealed
Start off your day at Warner Bros. Studio Tour London – The Making of Harry Potter. A behind-the-scenes walking tour will take muggles into the spellbinding world of film-making, featuring authentic sets, costumes and props from the Harry Potter film series. Special events feature throughout 2016 to celebrate 15 years since the first film hit the big screen.
If you are feeling a bit peckish, you can have a meal the Studio Café. There's even a chance try a Butterbeer or two at the Backlot!
Afternoon: Stock up on your wizard supplies at King's Cross
Make your way to Platform 9 ¾ on King's Cross (which is actually the arched wall between Platforms 4 and 5) and get ready to get your picture taken with a magical luggage trolley! Stock up on all things Harry Potter-related from wands to wizard chess before heading on a trail of some of the real-life locations.
Evening: Discover Harry Potter's London
To finish off the day, see if you can recognise Diagon Alley at Leadenhall Market, try to find the pub used for The Leaky Cauldron on Charing Cross Road and re-enact famous scenes from the films at Tower Bridge, Millennium Bridge or Piccadilly Circus.