Shopping in London Itinerary
Indulge in some retail therapy on this two-day London shopping spree.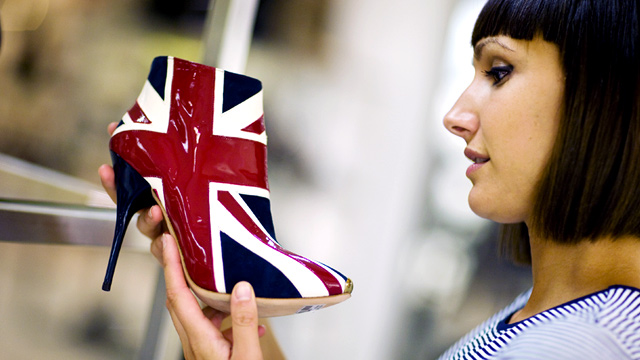 Day One
Morning: Westfield Stratford City
Where better to start a day of shopping than Westfield Stratford City, Europe's largest shopping mall. With an amazing 250 shops, Westfield has everything for all shoppers - from luxury brands such as Mulberry and Armani to high-street staples like New Look, Urban Outfitters and H&M. After a morning's hard retail therapy, refuel with lunch in one of the many restaurants and cafes, including Franco Manca, Pho, Bumpkin and many more.
Afternoon: Old Spitalfield Market
Jump on the Tube at Stratford Station and in three stops you'll be at Liverpool Street station, a short walk from the popular Old Spitalfield Market. Built in 1876, it is one of the finest surviving Victorian Market Halls in the capital and open seven days a week. Every day has a different speciality, from antiques on Thursdays to fashion on Fridays - with Sunday attracting the biggest crowds as people come to buy unique pieces from up-and-coming designers.
Evening: The Cinnamon Kitchen and the Discount Suit Company
Add a touch of spice to your evening and enjoy modern Indian cuisine in a relaxed setting at The Cinnamon Kitchen. If you've still got the shopping buzz, why not pick up one of the restaurant's cookbooks while you're there? Then you recreate your dinner another day - chef not included!
End the night with a cocktail (or mocktail) in The Cinnamon Kitchen's Anise bar, or (if you're not too laden down with bags) pop over to the Discount Suit Company, a quirky bar just a five minute walk away. It may not actually sell discount suits, but you can get a mean cocktail - tailored just for you.
Day Two
Morning: Oxford Street, Regent Street and Carnaby
No shopping visit to London is complete without a visit to Oxford Street and Regent Street. These two streets offer an unrivalled shopping experience, thanks to their exciting mix of high-street fashion and international brands, accessories, childrenswear, technology and homewear. Look out for the huge Topshop flagship store, Primark flagship store and the iconic Selfridges department store.
For lunch, retreat to the quirky streets of Carnaby, lined with an exciting collection of independent boutiques, world firsts, flagship stores and a diverse variety of cafes, bars and restaurants. Eat in Kingly Court, a unique food and drink destination in the heart of Carnaby. Adding to the diverse mix of restaurants and bars new openings include, Peruvian concept restaurant Señor Ceviche, pan-Asian Oka Robata Grill and Sushi serving traditional seasonal dishes and cupcake bakery Crumbs & Doilies. They also join healthy flagship Greek restaurant The Life Goddess, Pizza Pilgrims Pizzeria and Frigittoria, American diner Stax, espresso bar Soho Grind, The Detox Kitchen's first standalone wholefood deli and tonkotsu ramen restaurant Shoryu Carnaby, all of whom offer dishes and cocktails.
Afternoon: Bond Street
After lunch, take a short walk from Carnaby Street to Bond Street – home to an elegant stores, exclusive brands, designer fashion, fine jewels, art and antiques. With classic brands like Burberry, Chanel and and Cartier all congregating here, this is luxury shopping at its best. 
Evening: Pescatori and Long Bar
Finish your day with a top notch seafood dinner at Pescatori on Charlotte Street. This Italian favourite serves up the freshest and best fish and shellfish in the area, all sourced from well-managed and sustainable fisheries. Take a few on a booth indoors or sit on the front terrace to indulge in a spot of people watching. 
Toast your successful days' shopping with a long cocktail at the Long Bar inside the design-led Sanderson Hotel. The glowing onyx bar-top itself stretches over 80 feet, hence the venue's name, and was famously designed by Philip Starck.