Playing at Wimbledon Itinerary
Explore the Wimbledon Lawn Tennis Museum and beyond.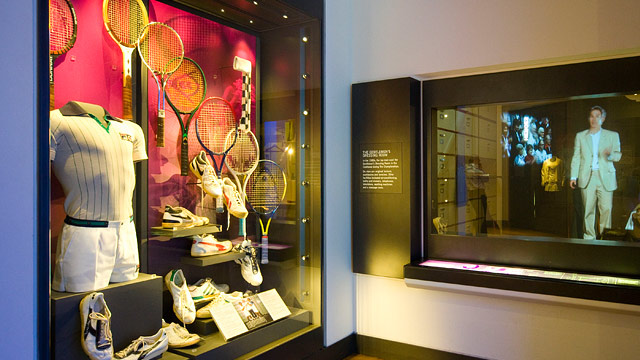 Morning: Wimbledon Lawn Tennis Museum
The Wimbledon Lawn Tennis Museum includes a state-of-the-art exhibition. The 200-degree cinema will transport you into the heart of a championship match, while the behind-the-scenes tour will take you into the players' gym, the main press interview room and Centre Court.
If you want to sport the total Wimbledon look, pop into the shop and purchase some trendy sportswear. Even for non-tennis fans, it's a great place to visit. And with all the interactive elements, you can tell your friends that you have played at Wimbledon!
All this close proximity to exercise will probably have made you pretty hungry, so we suggest a carb fix. San Lorenzo Fuoriporta is a great place to refuel on authentic Italian cuisine and is a favourite of Boris Becker. Apparently his preferred meal is mozzarella, avocado and tomato, Spaghetti Napoli followed by lemon sorbet.
Afternoon: Wimbledon Common and Village
Head to Wimbledon Common, which boasts 460 acres of gorgeous open space. A real highlight is the Wimbledon Windmill. It was here that Baden-Powell was inspired to write part of Scouting for Boys in 1908. 
Now it's time to go shopping. Wimbledon Village is frightfully smart and very pretty, and is an excellent place for a spot of retail therapy.