Steak & Lobster Heathrow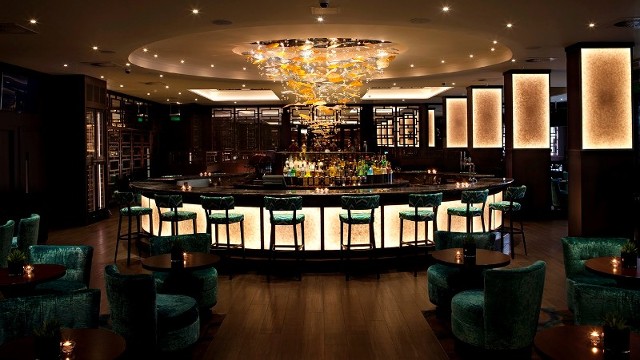 Maximum Group Size:
50

Monday to Sunday: 12:00 to 22:30
Travel Trade Overview
We aspire to be the very best in what we do; delivering the finest steak and freshest lobster to your plate. We believe simplicity is key and let the food speak for itself.
With freshly caught lobster, and steak from County Antrim in Northern Ireland, we understand the importance of provenance and quality.
Down-to-earth, rustic and humble, our popular signature dishes are complemented by a range of bites, salads and desserts.
Steak & Lobster Heathrow is the perfect beginning or end to your travels. Minutes away from Heathrow airport, choose from succulent rib-eye steak or whole lobster, served on the half-shell. With unlimited fries and salad, a delicious dining experience awaits you.
Steak & Lobster Heathrow Prices:
Standard Prices
| | |
| --- | --- |
| ???typical-meal???: | From £25.00 (USD33.09) ???basis.restaurant??? |
Group Pricing Information
steak, lobster, dinner, airport, cocktail, Heathrow, salad, unlimited, lunch, seafood, British, hotel, restaurant, special, occasion, birthday, anniversary, celebration, afternoon, tea, beer, wine, meal, quick, express,casual,consume,cooking,cuisine,dine,dish,dishes,eat,eaterie,eatery,europe,european,food,going,life,meal,night,nightlife,nite,nitelife,out,restaurant,restaurants,resterant,resterants,restuarant,restuarants,radisson edwardian,steak,lobster,beef,
Steak & Lobster Heathrow Facilities:
Access into the Building

Flat routes from parking area to entrance

Steak & Lobster Heathrow Location Map
Directions to Steak & Lobster Heathrow
Tube: Hatton Cross
Steak & Lobster Heathrow Contact Details
Address:

Radisson Blu Edwardian Heathrow
140 Bath Road
Hayes
London
UB3 5AW

Tel:

+44 (0)20 8759 6311

Fax:

+44 (0)20 8759 4559

Web: