Top tips to help you travel around London with ease.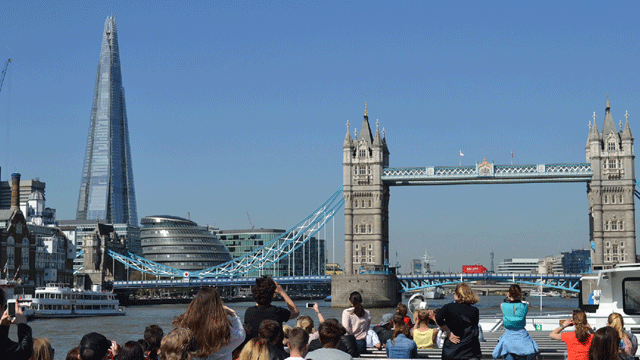 Travel by River
Extensions to Bankside and Westwinster piers mean that travelling by boat is easier than ever.
For more information on travelling by river, please visit the TfL website or take a look at the latest TFL River Services Route Map
Coaches Welcome!
Travel to these London attractions by coach and benefit from special discounts for your groups.
Looking for more information on coach parking?
There are a number of designated coach parks, on-street coach meters and coach bays in London.
The Congestion Charge is an £11.50 daily charge for driving a vehicle within the charging zone between 07:00 and 18:00, Monday to Friday. To learn about the Central London Congestion Charge and the exemptions and discounts available, visit the TfL Congestion Charge website.
Low Emission Zone
Designed to improve London's air quality, the Low Emission Zone covers most of Greater London and operates 24 hours a day. Visit the TfL Low Emission Zone website to find out whether your vehicle meets emission standards. Vehicles that don't meet emission standards must pay a daily charge.
Travel Cards
London's Visitor Oyster Cards are the cheapest and easiest way to get around London on buses, trams, tube, DLR, trains and boats. Buying Visitor Oyster Cards will provide substantial discounts on travel and make it simple for your clients to plan their travel around London.
Beat the queues by buying your Visitor Oyster Cards online in advance. Buy a standard pay-as-you-go Oyster card on arrival or buy a Visitor Oyster Card in advance through VisitBritain's Visitor Oyster Card site
Group Day Travel Cards, offering discounts to large groups travelling together, are now available on the Transport for London Visitors Shop
New Hopper fare: when you use a contactless payment or an Oyster Card to pay as you go on buses or trams, you can make a second bus or tram journey for free, within one hour of first touching in. You must use the same card to touch in on both journeys. To find out more about the Hopper fare, please visit tfl.gov.uk/hopper
Accessibility
Transport for London is working to make public transport accessible to everyone.
Find out more about disabled access to London's public transport on TfL's accessibility website.