Frequently Asked Questions about Becoming a Partner
Below are some of the questions we're frequently asked about the Partnership programme.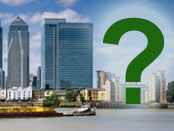 Q: How do I apply to become a Partner?
A: You can apply online here or speak to one of the Business Development Team.
Q: How many Partners does London & Partners have?
A: London & Partners has approximately 1,000 Partners across all sectors, ranging from global multinational companies and brands to SMEs and one-man enterprises.
Q: Is Partnership relevant to my business?
A: Joining London & Partners can benefit businesses in many sectors. It is specifically relevant to businesses that transact in London and can benefit from visitors, event planners, inward investors and / or students. 
Q: I already have a marketing manager and/or use an outside agency. Is London & Partners of value to my business?
A: Definitely. We provide initiatives and cost effective ways to market and create awareness of your product through our website, publications, and CRM activity which can benefit your organisation.
Q: I own more than one business. Can I join as a group?
A: Yes. Depending on the number of businesses, you may be eligible for a group discount. To discuss your eligibility, please contact the Business Development Managers.
Q: What payment methods can I use to pay for my Partnership?
A: Partnerships can be paid for in three ways:
bank transfer
cheque
credit/debit card
We accept payment using the following cards: VISA, MasterCard, VISA Electron, Maestro and Solo. 
Q: Are Partners able to pay monthly?
A: No. The Partnership fee is payable in full upon joining and is then renewed annually.
Q: Can I arrange to meet the Business Development Managers?
A: Yes. Contact us to schedule an appointment in our offices at London Bridge.