Partner Case Study: London RIB Voyages
Jane Kirby, General Manager, provides her testimonial on being a London Partner.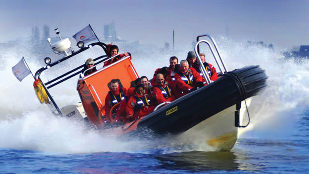 Working with London and Partners is the only way to get a head start in London.  We have run a number of events, competitions and promotions in association and always been pleased with the end result.  They are able to complete the circle of advertising from online advertising, blogs and articles through to support via social media and internet exposure.
Our account manager is professional, polite and very personable; she knows exactly the types of opportunities that suit us as a business.  Not only does she understand our aim but also our business ethic of high quality product and service every time.  She is able to match our experience to some very diverse promotions, ensuring innovation every step of the way and creating interest surrounding our service.
We hope to continue working with London and Partners indefinitely, a must for anybody in the leisure and tourism industry trying to break into the London market.