Partner Case Study: Guoman & Thistle Hotels
Ian Barrigan, Director of Global Sales at Guoman & Thistle Hotels explains why he's a proud Platinum Partner of London & Partners.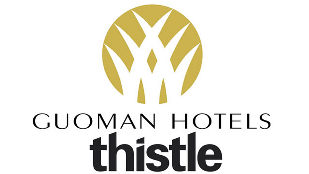 "Guoman & Thistle Hotels remain a proud Platinum Partner of London & Partners. 
"Their international network of experts are a welcome and established extension to our own Global Sales and Marketing team – connecting effectively within our international sales links; across Europe, the North America and Asia. 
"We see our two-way relationship to be enormously beneficial in terms of the scope of audiences that we can target and have a valuable conversation with – as well as having London & Partners' reliable flow of business leads and benefiting from their worldwide contacts book. A supportive, reliable relationship ensures we complement our own global business strategy with a network that we can trust. 
"We stand side-by-side with London & Partners because we share the same vision for showcasing London at its very best. We offer more than 5,500 rooms per night in London alone, and regularly host some of the most prestigious meeting groups from around the world, and are equally committed to continuing to raise the global profile of London as a first-class destination and to surpassing the expectations of all our clients, customers and partners.  
"London & Partners have proven to be a key associate in achieving this, as we welcome guests into the Capital.
"London & Partners are ideal ambassadors for London and we fully endorse their hands-on, "one-stop shop" approach and up-to-date market knowledge – they really have positively impacted our business – and continue to influence the perception of London as a dynamic city on the world stage."