Meet our Business Development and Partnership Management teams
Scott Thompson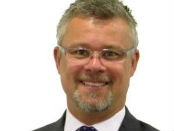 Chief Commercial Officer
Scott and his team work to develop and implement the London & Partners commercial strategy. An international commercial director with 15 years of management experience in professional services, management consulting and digital enterprises, Scott previously held posts such as General Manager of an ASX listed company and a Director at PWC, KPMG and EY. A sports-lover, father of three, and currently still recovering from swimming in a relay across the English Channel 2 years ago.
Tom Day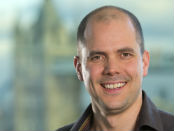 Head of New Business
As Head of New Business, Tom is responsible for any new area of commercial interest for London & Partners from unearthing new partnerships to creating and developing new business opportunities. Tom has lived in London all of his professional life, in both startups and blue chip businesses where he has worked in sales and business development. Originally a farmer's son from Lincolnshire, Tom has a passion for endurance sports, and is in the Guinness Book of Records for his marathon running!
Holly Macartney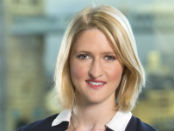 E-commerce Manager
Holly is responsible for monetising our digital assets via a multitude of e-commerce and advertising opportunities.  She manages our B2B relationships, seeking to improve e-commerce performance via a range of product development and marketing activities.  Her background is in online partnerships and advertising having worked for Hotels.com and thetrainline.com where she managed ancillary and advertising revenue streams. Outside of work Holly's passion is to combine adventure sport with travel but when she's in London she loves sampling everything the city has to offer from the plethora of restaurants and bars to music concerts, theatre and even mountain biking!
Alvin Leeward
Partnership Manager (covering Lauren)
Originally hailing from the border of East London and Essex, Alvin is now a fully-fledged Londoner after living here for 18 years. He has a passion for London that is only superseded by a love of football (ironically he is a Cockney Red). Having previously worked as a Sales Executive for the Guardian and Telegraph he joined London & Partners after spending 4 and half years at TES Global. He is excited at the opportunity to provide a first class service to his clients whilst working at London & Partners.
Clementine Bara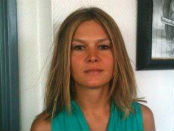 Partnership Manager (covering Aly)
Clementine originally hails from South of France and has enjoyed living in London for almost 12 years. She is loving working at London & Partners as a Client Services Manager, ensuring her Partners are happy and making the most of their membership with us. Clementine has an international sales background in media and events and has a passion for travelling and loves socialising with fellow Londoners.
Aly Medhurst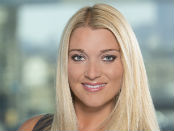 Partnership Manager (on maternity)
As Client Services Manager, Aly has enjoyed working with Partners since 2008 and loves combining her talent for managing clients with her passion for London. She is dedicated to ensuring Partners are optimising their relationship and making sure they are happy. Prior to joining London & Partners, Aly worked for several years as the Client Services Manager for a London media company, Electric Airwaves, handling FTSE 100 clients and playing a key role in expanding the business. She then worked in Sydney followed by a stint at Saatchi & Saatchi, building up more than  eight years of Client Management experience. Aly loves the views of London from Greenwich Park and the buzz of Soho.
Lauren Manning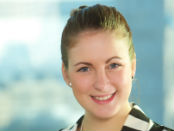 Partnership Manager (on maternity)
Lauren joined London & Partners from the Principal Hayley Group, where she spent three years working in the sales team as London Sales Manager. As a senior member of the team Lauren was responsible for the account management, development and growth of over 60 key accounts. Prior to her time at Principal Hayley, Lauren worked for three years at Hilton Worldwide in various sales positions. Lauren was born in Essex and enjoyed traveling into the city as a child, she now lives in London and loves spending her weekends sampling the delights of Borough Market.