Meet our Business Development and Partnership Management teams
Scott Thompson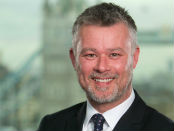 Chief Commercial Officer
Scott and his team work to develop and implement the London & Partners commercial strategy. An international commercial director with 15 years of management experience in professional services, management consulting and digital enterprises, Scott previously held posts such as General Manager of an ASX listed company and a Director at PWC, KPMG and EY. A sports-lover, father of three, and currently still recovering from swimming in a relay across the English Channel 2 years ago.
Lucy Collins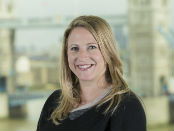 Head of Partnerships
Lucy heads up the Partnerships team, and is focused on developing and growing London & Partners' partnership network, including the development of strategic partnerships with businesses that have a key focus on London. Prior to joining London & Partners, Lucy spent a decade working in the travel and events industry. Lucy is a keen traveller, having visited over 60 countries in the last 10 years, but as a born and bred Londoner is just as fond of exploring London and its many amazing places. A keen fan of rugby and cricket, she thinks that nothing can beat a day at a test match at Lords
Graham Ives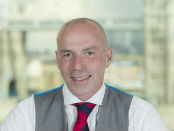 Key Partnerships Manager
Graham joined London & Partners in May 2014, and moved into the Partnerships team at the beginning of 2016. He has a wide-ranging background in business development and account management, having worked for a number of tourism and publishing businesses, including VisitBritain and Reed Travel Group. His role as Key Partnerships Manager is to look after our biggest tourism partners, as well as the inward investment partners that help us to attract overseas companies to set up in London. Graham is an enthusiastic and devoted consumer of London's tourism product, and is a member of almost all the major galleries and museums in the city. When not celebrating the many fascinating and beguiling experiences that London has to offer, he also loves walking, cycling and cooking.
Emily Williams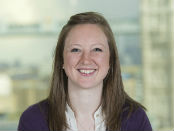 Business Development Manager - Partnerships
Emily joined the team at L&P from the Imperial War Museum where she had worked for 7 years increasing commercial income for the organisation. She has worked across all three of their London branches, building self-generated income through admissions ticket sales, membership and retail revenue. Previous to that, Emily has a strong background in hospitality, having worked in restaurants, bars and hotels in Edinburgh where she studied classics. Now settled in South East London, Emily is a keen cyclist, cook and sings in a local choir. She particularly enjoys taking advantage of London culture including the theatre, concerts and the ballet.
Isabella Appiana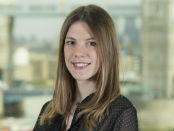 Partnership Executive
Isabella manages the relationship with existing partners ensuring that they are all making the most of their partnership. With previous experience in working for a membership body she is the go-to-contact for all enquiries related to partnership benefits and opportunities here at London & Partners. In this multifaceted role, Isabella works closely with the Editorial, Leisure Marketing, Convention Bureau and Associations teams, helping partners to build a relationship with the teams and vice versa. She loves spending the day outdoors and visiting an art exhibition, but what really goes straight to her heart is a proper English afternoon tea.
Cait Saunders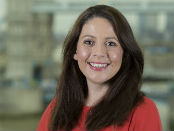 Partner Engagement Manager
Cait has worked at London & Partners since 2013 and joined the Commercial Team as Partner Engagement Manager in June 2015. Cait has previously worked at the House of Lords, Lloyds of London and Ernst & Young. Cait is keen to ensure that partners have plenty of opportunities to engage with their partner benefits and get the most out of the partnership. In her spare time Cait loves being a tourist in London, enjoys organising events for her family and friends and is trying to complete her life's mission to visit every continent in the world.
Lauren Godward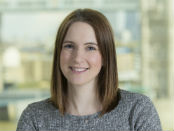 Partner Marketing Manager
Lauren joined London & Partners from the Principal Hayley Group, where she spent three years working in the sales team as London Sales Manager. As a senior member of the team Lauren was responsible for the account management, development and growth of over 60 key accounts. Prior to her time at Principal Hayley, Lauren worked for three years at Hilton Worldwide in various sales positions. Lauren was born in Essex and enjoyed traveling into the city as a child, she now lives in London and loves spending her weekends sampling the delights of Borough Market.
Juliette Morrison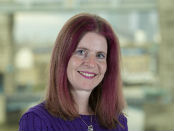 Partnership Executive
Juliette joined Visit London in 2009 and is responsible for creating special offers for Partners both business and leisure. Juliette is also a director of Select Apartments. Mum of three, loves fundraising, walking and taking photos. Juliette is proud of walking 100kms from London to Brighton for a breast cancer charity in 2015.