London Wins Ultimate Sports City 2012
London has stolen the crown of former three times winner Melbourne for the coveted title of the SportBusiness Ultimate Sports City of 2012. The highly prestigious accolade was awarded by the sports business publication SportsBusiness International which made the announcement on Tuesday 22 May at the annual global sports event SportAccord Convention in Quebéc, Canada.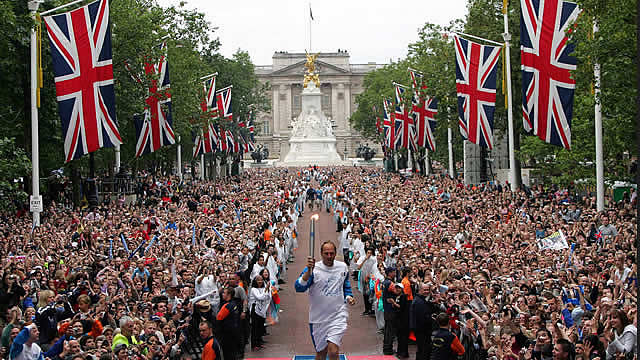 Over 25 finalist cities were ranked by the number of annual sports events hosted or secured between 2006 and 2014, plus additional criteria including transport, government support, public interest and quality of life.
In addition to hosting the 2012 Games, London's regular major sporting events such as the Wimbledon Championships, The FA Cup Final and The London Marathon, and successful post-2012 host city bids including the 2017 IAAF World Athletics Championships and the 2013 ITU Triathlon World Championship Grand Final all contributed to the city's win.
London beat off other international sporting destinations including Melbourne which came second, Sydney which was third and New York and Manchester all within the top five. Other cities in the 25 include Singapore, Berlin, Vancouver, Paris, Istanbul, Rio de Janeiro, Glasgow, Doha, Madrid, Moscow and Budapest.
The Mayor of London, Boris Johnson said: "Delivering a lasting sporting legacy from the Games is a top priority and it's fantastic that the capital has hit the top spot in such an monumental year. Long after the Games have left town, I am confident our new world class sporting venues and upgraded transport infrastructure will attract major international events to the capital, driving investment into jobs and economic growth for years to come."