Meet the Major Events Team
Meet the Major Events team at London & Partners.
Iain Edmondson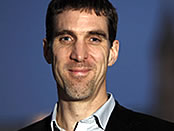 Head of Major Events
Iain has more than 20 years' business development and operational experience across public and private sector organisations. Iain is responsible for securing long-term major event opportunities for London and managing relationships between major event stakeholders, including rights-owners, sponsors, government agencies and venues.
Prior to his current role, Iain was part of the bid team that secured the 2012 Olympic and Paralympic Games for London and has delivered a number of multi-million pound public/private partnership projects for sports facilities and events. 
Iain has an MBA degree from the University of Cambridge and his passion is participating in sport, from rowing at the Henley Royal Regatta to competing in the London Marathon and the Dextro Energy Triathlon.
Georgina Warren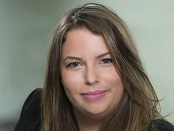 Senior Project Manager – Major Events
Georgina has worked in the events industry for ten years across a range of national and international campaigns and projects including Rio 2016, Lumiere London, Prudential RideLondon, Tour de France, London 2012, the Beijing Games, Red Bull X-Fighters, London Fashion Week and Shanghai Expo.
With experience of working in Europe, China and the Middle East, Georgina came to London & Partners from the Mayor's Office where she was responsible for the programme of events in Trafalgar Square.

Georgina leads the team's work on road events, culture and entertainment.  As part of her role Georgina oversees the city's partnerships around major events from strategic communications through to oversight of their development and delivery.  Highlights in the coming 12 months include the MTV EMAs, London's Autumn Season and Prudential RideLondon.

Outside of work Georgina is a guest lecturer at a number of London Universities and mentors young women starting off in their careers.  She is passionate about the live experience whether at a music festival, a rugby match "or anything immersive".
Sarah Neill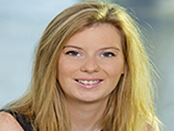 Project Manager – Major Events
As Project Manager, Sarah has worked on several high-profile bid campaigns to secure international sports events for the city including 2015 European Hockey Championships, 2016 Track Cycling World Championships, 2016 European Swimming Championships, 2017 IAAF and IPC World Athletics Championships and 2020 UEFA European Championships Semi-Finals and Final.
Sarah works across the team's portfolio of sporting events including the NFL International Series, England Rugby World Cup 2015 and ATP Tennis World Tour Finals.
In her previous role in the team , Sarah worked on the Yonex BWF World Badminton Championships 2011, SportAccord 2011 and London Restaurant Festival 2010 projects plus several bid campaigns including the 2014 Hockey World Championships, 2015 Canoe Slalom World Championships and the 2018 FIFA World Cup.
Antonia Lee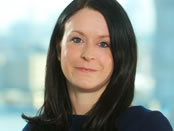 Project Marketing Manager – Major Events
Antonia joined the Major Events Team in November 2012 taking on an instrumental role marketing London's extensive array of major events, promoting the services and skills of the team, and advising on marketing events in the capital. 
Antonia brings more than seven years of marketing experience, having previously worked at National Apprenticeship Service on strategy and campaign delivery for a number of high-profile events and awards, including the National Apprenticeship Awards and National Training Awards. She's also proud to have been the Marketing Manager for WorldSkills London 2011, a four-day international vocational skills competition and interactive show targeting young people, held at ExCeL London which attracted 200,000 visitors.
Antonia has already worked on Prudential RideLondon, PruHealth World Triathlon Grand Final, Euroleague Final Four, UEFA Champions League Final programme, Rugby League World Cup, NBA, FINA World Diving Series and the acquisition of the ex-LOCOG database along-side Sport England and UK Sport. 
Current projects include the Track Cycling World Championships 2016, European Swimming Championships 2016, World Triathlon Series London, Rugby World Cup to name a few together with building an event goers database with over 100,000 subscribers.
Sophie Humphries
Project Executive - Major Events
Sophie joined London & Partners in March 2016. Her role is instrumental in supporting the Major Events team by assisting on a number of major sports and cultural events' projects including creating and managing marketing partnerships with CRUK Winter Run and Totally Thames.

Sophie manages the London Events Coordination Calendar which is a crucial stakeholder online aid for managing events in the city and also creates and manages major events content on Visit London's digital channels which include social media - facebook.com/visitlondon and @visitlondon, and the website visitlondon.com/events.

Sophie is a keen participant in charity events such as Virgin Money London Marathon and Prudential RideLondon.