Our promotional reach is global
Through our impressive digital consumer channels at visitlondon.com, organically grown event databases and connections within the industry we are able to work in partnership with you to reach out and promote your event internationally.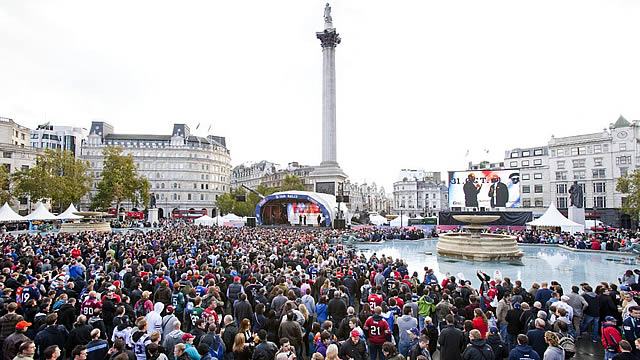 Marketing opportunities
Visitlondon.com is the official visitor guide to London, it is a comprehensive guide to everything that's happening in London and it is run by London & Partners.
Each month visitlondon.com attracts more than 2.5m unique people, including around 130k via targeted newsletters and social media channels.
Visitlondon.com also benefits from global PR and marketing campaigns that raise the profile of London as the world's number one tourist destination. All of which direct potential visitors to visitlondon.com.
Working in partnership
There are different levels of support which relate to London's primary goals for events.
1/ Economic benefit to the city
2/ Draw global media exposure
3/ Generate community engagement

Your event will be reviewed against these objectives and in turn determine whether we work in partnership or offer commercial opportunities to suit your event. If successful, agreed marketing assets will then be integrated and aligned with your marketing campaign and messages.
Our channels and networks
Website
Visitlondon.com is the most used website for planning a trip to London surpassing all others.
You can take advantage of a range of impressive display opportunities to ensure your brand has maximum reach. From show-stopping takeovers to impress your target audience, to native advertising options to align your brand with specific content, you can mix and match the products to ensure your brand works even harder with billboard and half page formats that can work together as part of a takeover, or turn the whole canvas into video for maximum impact.
Further details are available in our media pack or contact majorevents@londonandpartners.com
Social media
Our key social media channels which we promote events through are
Facebook: facebook.com/visitlondon 752k followers
Twitter: @visitlondon - 392k followers
Instagram: instagram.com/visitlondonofficial - 110k followers


Visit London event newsletter
On a monthly basis a segmented newsletter is sent to over 100,000 subscribers who have a preference for events, with 70,153 residing in the UK and 31,013 overseas
London Planner
This is London & Partners official printed guide to England's capital. It is published monthly with a circulation of 100,000, distributed to 40,000 London venues, tourist info hubs and hotels. 40,000 to Tourist Boards across UK. 20,000 at inbound routes to London, e.g. Eurostar and train stations.
Be Inspired
Be Inspired is a monthly newsletter which is sent to a database of people who registered for tickets to the 2012 London Olympic and Paralympic Games, the Cultural Olympiad and for the Games Makers volunteering programme. In the UK this accounts for just under 4million contacts and internationally 400,000.
London & Partners are a member of the content board together with Sport England, UK Sport and Join In. We present content for consideration for the UK version which is sports focussed. London & Partners has editorial control over the international version which contains a mixture of culture and sports events taking place in London.
Media buying
We work with a media buying agency who can provide preferential rates due to their buying power. This means that we can assist you with media buying requests for outdoor media to online when working in partnership with you. We also have a number of contacts in the industry.