Major Events is a partnership between London & Partners and the Mayor of London. Our vision is simple: for London to be the most exciting major events destination.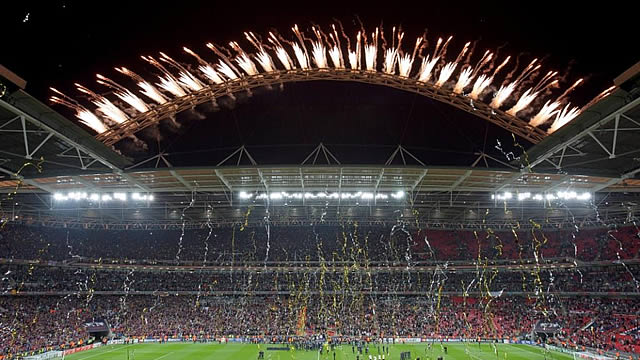 We aim to create a diverse, inspirational and dynamic programme of major events that complements London as the world's leading city.
Our Goals
Attract incremental visitors and expenditure
Attract global media exposure
Promote environmental sustainability
Support the legacy of the London 2012 Olympic and Paralympic Games
Inspire and increase active participation
Showcase and increase inward investment opportunities
Seek commercially sustainable solutions
Bidding for International Events
We also create and deliver London's bids for international calendar events like the World Athletics Championships in 2017, the Olympic and Paralympic Games and the UEFA Champions League Final.

We strive to win bids that resonate globally and bring them to London.
Major Events in London
London is a magnet for some of the world's most prestigious sporting and cultural events. Teeming with historic buildings and packed with iconic backdrops, it immediately gives events a pulling power that few other cities can match.
It also offers state-of-the-art facilities. From accommodation and event venues, to security and transport, to an IT and technology infrastructure that is second to none, London has all the ingredients to allow you to stage successful, memorable events.
If you'd like to discuss staging your event in London and would like to know how the Major Events team can unlock London for you, please contact us.
How We Work
During the bid process we:
Secure political support from national government, city authorities like the Mayor of London and the relevant London Borough
Provide leadership and expertise in bid development and stakeholder engagement, including producing promotional publications and film
Assist in developing the business case for securing funding
Advise on and provide introductions to private sector partners and sponsors
During implementation we:
Provide a venue-finding service and secure access to unique facilities and spaces within London
Advise and assist with operational requirements including road closures, street signage and security
Consult on the marketing and communications of your event
Facilitate hotel and airline partnerships
Advise on and perform post-event evaluation
Who We Work With