Crest of London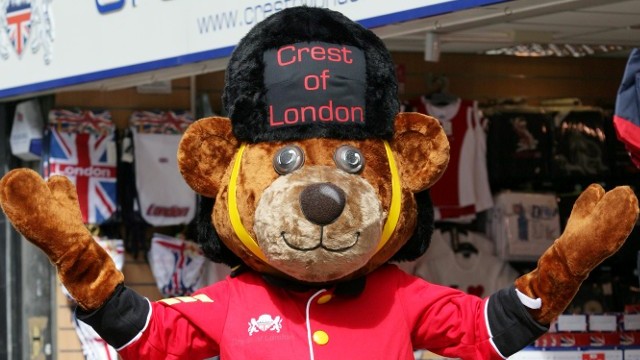 Crest of London Overview
Crest of London have over 18 years experience providing quality London and British themed items ideal for corporate events and gifting.
In addition to London themed pens, bags, stationery and mugs, we also supply fun and iconic gifts such as replica Routemaster buses, black taxis, telephone and post boxes, tea, photo frames, alarm clocks and more. For stylish gifts, we offer paperweights, crystal clocks and elegant china.
Many items can be branded with your message or logo. Crest of London are also able to provide souvenir retailing service for events. Contact us for ideas to make your event truly London.
Crest of London Facilities:
Payment Facilities

Credit cards accepted
Debit cards accepted
Euros accepted
Free entry
Traveller cheques accepted

Crest of London Contact Details
Address:

Head Office
11 Bentinck Street
Marleybone
LONDON
W1U 2EP

Tel:

+44 (0)20 7935 0044

Fax:

+44 (0)20 7935 2277

Email:

Web: