London Tax Incentives for Event Organisers
Companies travelling to London on business may be entitled to reclaim VAT on certain business expenses, goods and services.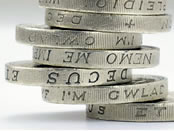 Save Money on your London Event
UK VAT regulations mean that associations, corporate event organisers and business travellers could be entitled to a tax refund and reclaim 20% tax on the following expenses:
Accommodation
Venue hire
Business entertaining
Food and beverage
Event costs
Transport
Promotional marketing/advertising
The UK is one of a limited number of EU countries who allow non-EU claimants to reclaim VAT.
How to Reclaim VAT in London
Our Commercial Partner BRAL are accounting services specialists and can advise you as to whether you are entitled to reclaim VAT (after the initial consultation, a fee may apply).
Contact vat@bral.com for more information.
You can also read BRAL's detailed guide to reclaiming VAT [PDF 28KB]
Further information on the tax implications of international visits to the UK is available at www.hmrc.gov.uk.