London's Official Convention Bureau is part of London & Partners, formerly Visit London.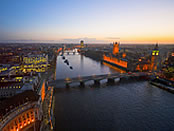 We promote the capital globally as the top destination for all aspects of discretionary business tourism.
We offer a total event solution service for clients and event organisers, including free and impartial advice on planning meetings, conferences, events, exhibitions, incentives and launch parties in London.
We bid to attract association congresses to London and facilitate with all aspects of set up.
We are the experts on opening up London for all business audiences and work in partnership with key providers across the city.
Memberships
ABPCO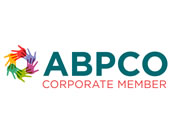 ABPCO (Association of British Professional Conference Organisers Limited) is the leading UK organisation for professional organisers of conferences and events, as well as industry associates, and those studying for, or seeking, a career in the conference and meetings industry. ABPCO was founded in 1981, and is dedicated to harnessing and sharing collective industry skills, knowledge and experience.
 
ICCA
ICCA (International Congress and Convention Association) is the global community for the meetings industry. It specialises in the international association meetings sector, offering data, communication channels, and business development opportunities for its members. ICCA represents major international meetings organisation, transport and accommodation specialists, and comprises over 950 member companies and organisations in 88 countries worldwide.
Sustainable Events Summit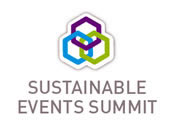 After delivering a sustainable Olympic and Paralympic Games, London was proud to host the first Sustainable Events Summit 24 January 2013. The Sustainable Events Summit aims to support a community which inspires the continuous development of a global sustainable event industry. Delegates and partners contributed to an online community before, during and after the event, with the summit acting as the pinnacle of the community's engagement.
The summit was an important opportunity for sustainability and event planning professionals to engage and create solutions. See the Sustainable Events Summit website for more information about the event.
Future Convention Cities Initiative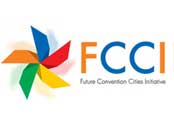 The Future Convention Cities Initiative (FCCI) is a group of cities that collaborates to shape and accelerate the strategic development of their business events industries. All members could be described as the new generation of convention leaders: they aim to use the latest technology, innovation and research to increase the economic benefits of business events for their cities, and the industry as a whole.
Why the FCCI was created
The business events industry is highly competitive, with hundreds of destinations bidding each year for events worth billions globally. The FCCI, formed in 2011, is a way for leading cities in key global regions, to collaborate, share best practice, and create strategic advantages to help them capitalise on current and future market opportunities.
The FCCI embodies the global nature of the business events market and encompasses both Asian and Middle Eastern member cities. The seven founding members are:
The FCCI research agenda
A major focus of the FCCI is to undertake research into creating further value in the business event industry. This is conducted via point research and knowledge sharing, competitive advantage research, and thought leadership activities.
The current FCCI research agenda focuses on:
Driving economic growth and job creation
Maximising knowledge sharing through business events
Creating global opportunities for local businesses and researchers
Showcasing local capability
Leveraging existing infrastructure
Nurturing new ventures and accelerating emerging industries
Promoting innovation and driving research and development
Driving citywide co-ordination
For further information – please see London & Partners' press release.