Social Venues for Associations Congresses
London provides many exciting and unique options for entertaining your delegates, including special events, gala dinners and cultural excursions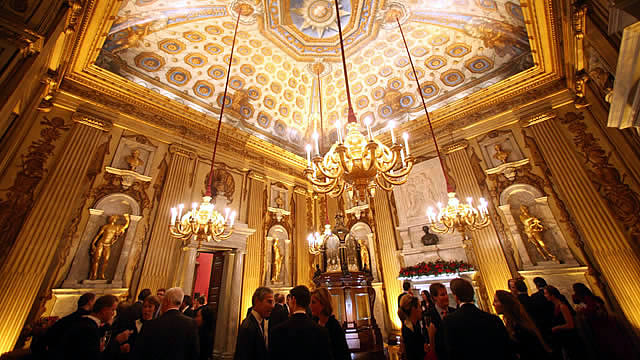 Gala Evenings in London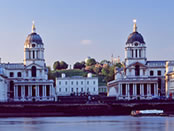 When choosing a venue to host a large-scale gala dinner, the options range from traditional to contemporary – from a 1930s art deco Grade II listed former cinema, The Troxy, in East London to Europe's largest hotel ballroom in the heart of Mayfair, and everything in between.
Head to Greenwich to impress your guests with London's maritime history and admire the Painted Hall in the Old Royal Naval College. Up to 420 guests can dine in Sir Christopher Wren's great baroque masterpiece, which is a World Heritage site.
For a more unconventional gala setting, try the Roundhouse. Once a Victorian steam engine repair shop, the Roundhouse is now a stunning performance venue in the heart of Camden, and can host dinners for up to 850 guests.
Exclusive Dining in London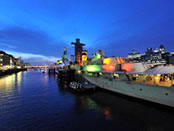 For a Presidents' dinner or more exclusive evenings, impress association leaders with iconic London settings such as the Natural History Museum, Tate Modern, St Paul's Cathedral or HMS Belfast.
For contemporary, design-led London opt for the SEA LIFE London Aquarium, Wembley Stadium or Andaz Liverpool Street hotel.
If you're after panoramic views, the top of the famous Gherkin skyscraper (30 St Mary's Axe) is hard to beat. Your VIP guests can dine in one of the most impressive venues in London, surrounded by spectacular views of the city beyond.
Contact us to organise your association's congress in London.
Delegates' Free Time in London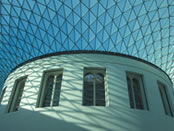 Often it's what happens outside the meeting room that really inspires delegates, and London has no shortage of diversions.
With more than 60,000 seats at shows, concerts or sporting events available at any one time, entertain your delegates with a visit to a West End musical, or a tour of a famous sports venue.
For retail therapy, head to legendary street markets such as Portobello Road, or the high-fashion hotspots of New Bond Street and Regent Street. Few cities are as exciting for shopping as London.
Many of the London's best cultural attractions are free, including the British Museum, Tate Modern and the National Gallery. This can make a huge difference to the quality of your delegates' free time and to the total cost of your event.