10 Reasons to Choose London for Associations
Why choose London? It's well-connected, cosmopolitan and cutting-edge, with something to offer every association event and delegate.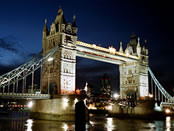 1. London's Location
London is the most accessible city in Europe, with direct flights to more than 450 destinations globally from five international airports, as well as direct rail connections to mainland Europe
2. London's Unrivalled Range of Venues
London has more than 1,000 conference venues, from world-class conference centres to unique historical sites
3. London has Excellent Transport Links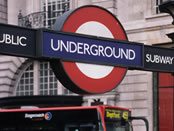 Transport links between venues, hotels and attractions in London are extensive, whether by public transport or one of the city's 21,000 licensed taxis
4. Quality Speakers
Some of the world's brightest minds can be found in London, making it easier to book leading speakers, offer quality content and attract more delegates
5. London's Extensive Accommodation Options
London has accommodation to suit every budget, size and sector, and boasts more than 125,000 hotel rooms
6. London's Return on Investment/ The London Uplift
The number of participants grew significantly (from 915 in 2010 BASEL, to 1,440 in 2011 London). As for sponsorship/exhibition, we raised approximately €40,000 more in London.
– Michael Foreman, MD Kenes UK, Advances Technology and Treatments for Diabetes Conference
London's large potential audiences will boost attendance and maximise revenue, and the city's world-leading media, marketing and advertising companies can help raise your association's profile
7. London's Pre- and Post-Event Culture
London offers some of the most exciting and diverse culture in the world, helping you offer rich and unique itineraries to your delegates
8. London's Sector Hotspots
Home to world-class business clusters and more than 50% of all European headquarters, London has specialist venues and audiences to suit all sectors
9. London's Value for Money
London boasts more than 250 free attractions, including some of the world's greatest museums and galleries, as well as group discounts on travel through airline and rail partnerships
10. London & Partners' Expertise
London & Partners is the official convention bureau for London. Our internationally renowned team offers free and impartial guidance, unique expertise and unrivalled connections
Contact us to organise your association congress in London.