London & Partners visited SXSW Interactive in Austin in March 2013 – an inspiring showcase of new and innovative technologies.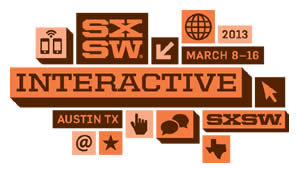 London & Partners met some amazing tech companies, entrepreneurs and those simply interested in the ever-expanding tech world. We were able to help showcase what London can offer the international tech community, from our fastest growing tech cluster 'Tech City' to bright young talent attracted to London from all corners of the globe.
It is our role to connect international businesses to London, helping them set up, succeed and grow; and we advise on every aspect of locating and doing business in London. Our clients include companies such as Yammer, Airbnb, LinkedIn and many more.
While at SXSW we ran an exclusive competition, kindly supported by British Airways, Guoman, Oury Clark and General Assembly, and are pleased to be able to host one lucky U.S. tech company in London to help them take their first steps to becoming a global business.
If you met with us at SXSW and would like to discuss your growing business needs, please don't hesitate to get in contact with one of our team. We also have offices in San Francisco and New York.