London Property and Location
Seeking the best London commercial property and location for your business? London & Partners will make sure you're perfectly placed.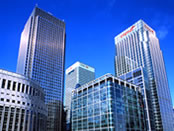 Whether you are setting up a headquarters, warehouse or serviced office, you'll be facing a range of issues, including the location and quality of:
Primary markets and key clients
Transport links, infrastructure and business support services
A labour pool with the right expertise and experience
Housing, schools and amenities
London & Partners' up-to-date intelligence services can help you find the answers you're looking for, saving you valuable time and money. We can put you in touch with an extensive network of professionals including: property specialists, office fitters, architects, IT and telecommunications specialists.
Touchdown London: Free Office Space in London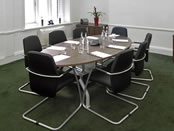 With our Touchdown London service you can get down to business immediately with a free desk for up to 12 months (subject to availability) at centres in the City, central, and west London, plus a subsequent 25% rent discount. 
Touchdown London has been created, and is managed, by London & Partners and is offered exclusively to London & Partners' clients. It is hosted by Avanta, the serviced office provider.
Contact us to find out how we can help you find the best property and location for your new business.