Ecovis Wingrave Yeats has a 30-year history of helping overseas companies set up in the UK.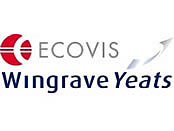 Our role is to make your market entry as simple as possible to allow you to concentrate on the operational side of the business. Our history has given us a wealth of experience of possible start up issues.
We offer a one stop solution to meet all of your global expansion requirements. We can offer an A-to-Z service embracing all your accounting, taxation and audit, benefits and HR needs and most importantly a truly support type role in those key early days post UK launch.
Through our International network of like-minded accounting firms, Ecovis can now offer the services of our network partners to our clients covering more than 50 countries worldwide, as you look to expand your business overseas.
Type of Company
Accounting services, business advisors, registered auditors
Client Services
Start up advisory services including tax structure review, discussions on capital raising, IP review and tax treatment of key staff
Company formation and company secretarial support
Contact assistance to find offices, lawyers, bankers etc
Tax advisory and compliance (VAT, PAYE, Corporation Tax)
Accounting and management reporting, performance monitoring and review
Payroll management
Statutory filing and corporate administrative compliance
Audit file, statutory accounts and tax pack preparation
Statutory reporting and regulatory compliance
HR services at set up and for ongoing HR support
Secondment of interim financial controllers or surrogate FD's
Client Testimonials
"This is an excellent accounting firm to work with."
Senior Vice President, S&P 500 leisure and hotel business
"Whatever they do for us, the overriding impression that we get is that Wingrave Yeats is a company that consistently delivers a high level of service."
Chairman, Private SME distribution group
"There can't be many accountants around who can walk into a business like ours, understand what the real problems are and then work with us to set about overcoming them."
MD, Private SME media group  
Languages Spoken
Cantonese
Dutch
French
German
Hindi
Japanese
Mandarin
Russian
Contact
Gerry Collins 
Partner
Waverley House, 7-12 Noel Street, London, W1F 8GQ
Tel:  +44 (0) 207 495 2244
www.wingrave.co.uk
This content was provided by Ecovis Wingrave Yeats.
Contact us to receive a free introduction to Ecovis Wingrave Yeats and find out more about how Ecovis Wingrave Yeats can help your business set up, succeed and grow in London.