Touchstone can help you establish best practice lead generation, prospect nurturing and conversion.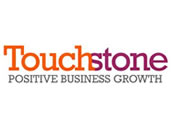 Our team will work with you to develop a robust new business strategy, developing a tight process that starts with accurate targeting and the identification of clients you want to have. This will move into informed, relevant and articulate conversations, culminating in a seamless handover so you can establish the new client relationship.
In addition, Touchstone offers a bespoke research service, from lead identification to market intelligence. This often takes the form of new market identification – building on our understanding of how your services might have particular resonance with non-traditional sectors. Buying into this service has enabled some clients to establish very clear differentiation, delivering competitive advantage and significant increases in sales.  
Our Eventing services are also an important part of our business. If you are planning on holding any type of event, from a small roundtable discussion to a large conference or webinar, we can help you plan who to invite and how best to make those invitations noticeable. We can then follow up all these invitations with phone calls, to ensure that every prospect is reached personally and that the highest number of attendees is attained.
Our work can be focused purely on the UK market, if that is the area you want to pursue.  However, our team is experienced in prospecting globally, with successful campaigns having been carried out in the USA, Canada, Western & Eastern Europe, Brazil, Mexico, Chile, Australia, New Zealand, Japan, China, Taiwan, Korea, Singapore, Hong Kong, India and Dubai.
Touchstone's approach is methodical and based on many years of experience. We understand that we are the face of your company, the people your most valued prospects will come into contact with first. It is critical to you that we're credible and professional.
Our staff has worked at mid-to-senior levels as clients in various industries, so we know how your prospects think, what problems they are looking to solve, and what precisely they want to hear. We speak their language, understanding their needs so you get to meet a client who really wants to see how you can help.
Type of Company
Business Development Agency
Client Services
New business development
Lead generation
Appointment setting
Sales training programmes
Forward planning of sales and client prospecting strategies
Team development and skills training
Bespoke Research
Eventing
Expertise
Marketing & Communications
Design
Pharmaceuticals
PR
Market Research
Management Consultancy
Financial Services
BPO
Environmental & Sustainability services
IT services
Usability & User Experience
Digital Marketing
Foreign Languages Spoken
Spanish, German
Client Testimonials
"Touchstone has become an integral part of our business development approach. They have the capability to open accounts where traditional business development has failed and their dedication and professionalism are second to none."
Senior Vice President, Global Pharma Services Business

"Our experience with Touchstone is extremely positive. We receive honest advice based on a great track record of success, fast responses to our campaign needs and most importantly, consistently good results. Touchstone is an invaluable partner to our broader business development team."
Top 5 Management Consultancy
Contact
Suzanne Benson
Head of Research
Buckingham House West, Buckingham Parade, Stanmore, Middlesex, HA7 4EB
Tel: +44 (0)20 8385 3800
Fax: +44 (0)20 7628 7525
www.touchstonegrowth.com
This content was provided by Touchstone Growth.
Contact us to receive a free introduction to Touchstone and find out more about how Touchstone Growth can help your business set up, succeed and grow in London.