The Organisers is a super-efficient team of personal assistants which operates as your private office, providing bespoke solutions to your domestic and corporate challenges on a daily basis 24/7.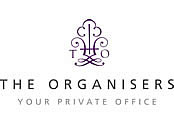 The Organisers operate in the realms of Concierge and lifestyle management for corporate and individuals but are much more bespoke than traditional concierge companies.
Type of Company
As an experienced team of Personal Assistants, The Organisers are a one stop shop for many diverse tasks including international relocation, office and home search and procurement, property management, staff recruitment, concierge and lifestyle management.
Client Services
Your Business - Relocations and staff recruitment, cars flights and hotels, office search and preparation, hospitality and events, contracts and PAYE, company account
Your Home - House moves, property searches, household staff recruitment, household management, building projects, repairs and refurbishments, interior design & decoration, garden maintenance, emergency call-outs.
Your Lifestyle - Arranging holidays, restaurant bookings, organising flights & cars, weddings, parties & special occasions, shopping for gifts, Christmas & birthdays.
Your Personal Matters - General administration, health & leisure, finding schools & tutors, family offices issues, car maintenance, accounts & tax returns, legal services, insurance, pets & animals.
To find out more view The Organisers detailed company description or visit our website.
Point of Difference
Where other companies can only offer a simple relocation service or a recruitment service, The Organisers have fifteen years experience of taking care of their client's lives from A-Z. They provide a comprehensive service right across the board so that you do not have to engage several companies to take care of your needs.
London & Partners' Client Offer
The Organisers are offering their services for a rate of £600 per day with a complimentary, no obligation initial meeting to assess your precise requirements.
Client Testimonials
"This year I used the services of The Organisers for my relocation to London. The whole process was at very short notice and not only did I have to find a house for the family and to furnish it, my worst challenge was to find schools for my children in one of the most competitive environments in the world for school places. The Organisers were appointed to manage the whole process and their team took care of every aspect of my family's move. They found the perfect house for us and arranged the inventory, furnished and decorated it; they got places at great schools for the children,; oversaw the entire move into the UK even including unpacking all of our household and setting up the home, appointed and managed household staff ... they even enrolled me in a gym and arranged the name tapes for the children's uniform. I felt involved every step of the way and The Organisers' team made it as painless as possible, given the urgency of the situation. I would recommend them to any company considering relocation to the UK and I continue to use them today." CEO Fremantle Media
'They're not cheap, but you get what you pay for. They did a great job for us and we would use them again.' CEO, Malaysia
'The Organisers arranged for the children of our Head of IT to get great places at independent schools and stopped the family leaving the country when we needed them most. Everything that The Organisers did gave our key personnel a layer of comfort and belonging that meant we could carry on and concentrate on the company growth in London'. HR Director, Russia
Contact
Katie Shapley, Managing Director
Tel: +44 (0) 207 078 7554
Fax: +44 (0) 208 390 4313
team@theorganisers.com
www.theorganisers.com
This content was provided by The Organisers Ltd.
Contact us to receive a free introduction to The Organisers Ltd and find out more about how The Organisers Ltd can help your business set up, succeed and grow in London.