Taylor Wessing is regarded as the leading UK law firm helping emerging growth companies come into the UK and Europe with a UK team comprising 42 lawyers.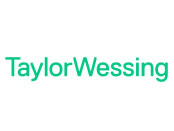 It provides pan-European legal services through its 13 offices, club members and its affiliates. Clients remark on its quality, responsiveness, fixed fee structures and the reasonableness of those fees compared to others. In technology and life sciences Taylor Wessing is "streets ahead of its rivals", Legal Business 2003 edition.
Taylor Wessing is a truly international law firm, with offices in Berlin, Brussels, Cambridge, Dubai, Düsseldorf, Frankfurt, Hamburg, London, Munich and Paris, as well as representative offices in Beijing, Shanghai and Alicante.
Taylor Wessing was awarded Technology Law Firm of the Year at the 2007 UK Technology Innovation and Growth Awards and also the TMT Team of the Year at the 2008 Lawyer Awards.
In the last few years the firm has developed considerably. Internationally Taylor Wessing now has more than 270 partners and a total staff of more than 1,330.
Type of Company
Legal services
Client Services
Company Branch
Registration Corporate
Law Employment
Law Financial Services (FSA)
Immigration
Intellectual Property
Litigation
Mergers & Acquisitions
Joint Ventures
Subcontracts
Real Property
Tax
Stock Options
Intercompany Agreements
Biotechnology
Call Centres
Creative Industries
Energy
Environmental Services
Financial Services
Hospitality
ICT and IT
Life Sciences
Manufacturing
Not for profit / charity
Professional Services
Public Sector
Transport
Wealth Management
Client Testimonials
"When we first met Taylor Wessing years ago we were a much smaller company. Then we were still exclusively US-based, had not used English lawyers before, and were still not sure how the relationship or our overseas expansion would work out. We chose Taylor Wessing after visiting and interviewing five London firms. Taylor Wessing advised us in setting up our first UK entity and London office.
"Their delivery was what they had promised and more. Our initial set up in the UK was clean, crisp and reasonably priced. A few years later, having grown our UK presence considerably, and having added offices to various other locations worldwide, we made a bid for an English multi-national called Orchestream Holdings Plc. Again we chose Taylor Wessing, this time to support our due diligence work and making the offer.
"We successfully acquired Orchestream, and today we continue to use Taylor Wessing to support our increased base of operations in Europe. We have no problem in recommending Taylor Wessing to other inward investors, small or large, and regardless of the size of investment being made."
Metasolv
"Taylor Wessing's International Corporate Group is dedicated to inward investment and delivering everything required quickly, with great quality and responsiveness and at reasonable fees. We would strongly recommend them to any other company wanting to come to the UK."
Google
Languages Spoken
Cantonese
Dutch
French
German
Hindi
Italian
Japanese
Mandarin
Portuguese
Russian
Spanish
Swedish
Contact
Mark Barron
Partner
5 New Street Square, London, EC4A 3TW
Tel: +44 (0) 20 7300 4241
m.barron@taylorwessing.com
www.taylorwessing.com  
This content was provided by Taylor Wessing.
Contact us to receive a free introduction to Taylor Wessing and find out more about how Taylor Wessing can help your business set up, succeed and grow in London.