Rochester PR Group is a London-based public relations and media communications agency. We specialise in marketing and promoting brands through integrated campaigns which are specifically designed to achieve sales and business development results.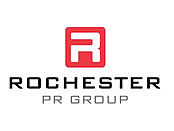 We recognise that companies new to the UK require PR and marketing communications strategies that help them enter and flourish in a new market.  We do not come with a prescribed list of tactics - our starting point is to understand exactly what a business wants to achieve and we match our activity accordingly.  Our work ranges from the strategic – looking at positioning and messaging - to the very practical, hands-on advice and assistance such as helping on presentations and web site translations.  We deliver results that match commercial objectives.
Our recent clients have come from the United States, Canada, Australia, Belgium, Italy, Spain, Africa and China and from a wide range of industry sectors including food and drink, retail, technology and conference organisers.
Type of Company
Public relations
Client Services 
Rochester PR Group provides a wide range of marketing communications support and public relations services. 
This includes market entry strategy, mapping and engaging with stakeholders; running complete media relations programmes including social media; producing sales and marketing literature; launching new products; undertaking market and consumer research; organising events, seminars and exhibitions, managing issues and crisis and negotiating sponsorships.
We also act as a platform for introducing clients to our contacts who will be useful to them and their businesses, in particular when developing distribution channels and providing sales training and consultancy.
We have close ties with advertising and media agencies, sales brokers and distributors and other suppliers, enabling us to offer a fully co-ordinated communications strategy.
Examples of clients include Lavazza, Guylian, Nando's, Zavanti, Solutel, 2012 London Book Fair China Market Focus and the China-Britain Business Council.
Languages Spoken
English
French
Spanish
Portuguese
Mandarin
Contact
Joanna Dodd
Director
33 Cavendish Square, London, W1G 0PW
Tel: +44 (0) 20 7182 4090
Email: Joanna.dodd@rochesterprgroup.co.uk
www.rochesterprgroup.co.uk
This content was provided by Rochester PR Group.
Contact us to receive a free introduction to Rochester PR and find out more about how Rochester PR can help your business set up, succeed and grow in London.