People First is a multi-sector recruiter operating within three core business areas: supply chain, multilingual (including dedicated teams for Mandarin and Japanese speakers) and office support.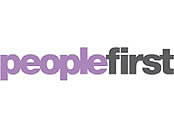 This ensures all clients receive a tailor-made service from consultants who have expert industry knowledge and clear sector understanding. Our specialist teams are: Supply Chain; Multilingual; Team China; Team Japan; Office Support.

Operating via offices in the City of London and in Staines-upon Thames (near Heathrow), People First handles temporary and permanent recruitment assignments, mainly within the Greater London area.  We are experienced in assisting international start-up companies, including sourcing business developers.
Type of Company
Recruitment services
Client Services
Experience in assisting international start-ups
Experience in assisting international blue chips and SMEs
Success-based fee, payable only if our candidate is hired
Free replacement or rebate option to guarantee your piece of mind
Assistance in writing job specs
Advice on salaries, including salary benchmarking
Reward and recognition advice
Advertising on your behalf
Sourcing and screening candidates
Co-ordinating interviews
Interviewing facilities in our offices
Multilingual consultants
Temporary recruitment
Contract recruitment
Permanent recruitment
Contingency assignments
Retained assignments
Skills testing (languages, IT packages etc.)
On-line training on commonly used software
Client Testimonials
"Our company has already filled two positions through People First. Our experience of the company has been overwhelmingly positive and our account manager is a pleasure to work with. She is very attentive, always ready to pick up the phone and listen to us, and proactive in suggesting ways we can improve our human resources. We will certainly be using the company again and will definitely recommend them to other people."
HR Manager, Chinese design-led organisation, referred by London & Partners when setting up their UK office
"We have been extremely impressed with the staff we have recruited through People First multilingual and the services provided. We have found the whole recruitment process has been made quicker and simpler, thanks to your understanding of our business and recruitment needs. All candidates presented to us have been of a high quality, saving us valuable time in what can sometimes be a lengthy and drawn out process of wasted interviews with unsuitable applicants."
Sales Manager of an international luxury goods company
"We rely upon People First's genuine understanding of our company's needs and their personal knowledge of the candidates' expectations. We believe that they take great care to always ensure a good match, leading to efficient recruitment and long-term, stable employees.
HR Manager of International Trading company
Languages Spoken
Useful Links
Contact
Yoko Morinaka
Business Development Manager
One Love Lane, London, EC2V 7JN
Tel: +44 (0) 20 7796 3636
www.people-first.co.uk
This content was provided by People First.
Contact us to receive a free introduction to People First and find out more about how People First can help your business set up, succeed and grow in London.