JMB Partnership is a specialist lead generation company with a proven track record worldwide.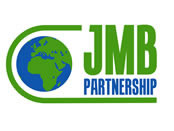 By utilising the JMB First Step package we provide a low-cost new market entry package which gives international companies the advantage of reducing the risks when exploring a new market in the UK.
The JMB First Step Package is designed specifically for small and medium enterprises and enables them to analyse markets, identify opportunities and build new operations at their own pace.
Our First Step Package includes:
Potential Market Analysis
Local knowledge
Qualified data lists
Potential new business identification
Qualified lead generation
Appointment setting for initial feedback meetings
Sales plan support & consultancy
Sales & fulfilment
Technical sales support
Inward & Outbound call handling
Delivery of your message
Appointment setting for sales meetings
Sales representation at appointments
Producing local marketing copy
Email marketing
Targeted trade show representation
Type of Company
Outsourced Sales and Marketing
Specialist Areas
Lead Generation
Telemarketing
First Step
Visitor Recruitment
Exhibition Follow Up Services
Soft Landing UK Market entry
Expertise
ICT
Renewables
Manufacturing
Retail
Financial Services
Construction
FDI
Languages spoken
Client Testimonials
"Thanks for your teams hard work over the past 6 months. We have seen extra activity in an economically difficult time and we were very pleased with your creativity and hard work. We wish you all many success and happiness in the future."Erich Erthle and Johannes Zahn, Managing Partners for Zahn GmbH
"Maintenance Connection was introduced to JMB Partnership in 2009. They have made our move to the UK a positive experience, providing professional and efficient service to our expanding business. Neil, James and the team at JMB Lead Generation have been promoting our products and services, as well as providing detailed information on the results of their marketing activities.
We could not have achieved the results we have achieved in less than a year without their friendship and support."
Steve Martin, Managing Director for Maintenance Connection Australia
Contact
James Blakemore
Managing Director
12 Melcombe Place
London
NW1 6JJ
Tel: +44 (0)207 871 0459
james@thejmbpartnership.com
www.thejmbpartnership.com
This content was provided by JMB Partnership.
Contact us to receive a free introduction to JMB Partnership and find out more about how JMB Partnership can help your business set up, succeed and grow in London.