Interim Management Answers
Established in 2003 and based in North London, IMA is a unique, specialist Interim Management, Executive Search and Outsourced HR Company focusing on supporting international companies who are establishing or expanding their operations in London.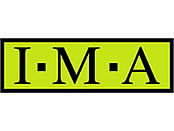 As a unique service provider supporting Foreign Direct Investors, IMA is the ideal partner to use right at the beginning of the inward investment cycle as we're able to support international clients with the development of their UK business plans and business development activity through to delivering HR and Recruitment on a completely outsourced basis – effectively IMA is an extension of our international clients' businesses.
IMA's services are delivered both in-house and through our network of Interim Managers/Independent Consultants who are function specific (Sales, HR, Operations, Supply Chain, Finance etc) and are specifically industry experienced (Software, Renewables, Leisure, Retail, Life Sciences, Finance etc). They are well known and respected in their markets, can open the right doors, have experience of delivering similar projects before and can advise on what's required to become successful in the UK and Europe.

There are 7 main services which clients take from IMA, these are:
Business Planning
Business Development
Project Delivery
Infrastructure Support
Outsourced Recruitment and Executive Search
Outsourced HR
Relocation
Type of Company
Recruitment services
Languages Spoken
English
Cantonese
Mandarin
Spanish
Memberships
Part of UK Advisory Network for UKTI
BSP for the US Commercial Service
Member of Canada UK Chamber of Commerce
Member of Institute of Directors
Contact
Nigel Taylor
Managing Director
Bishops Walk House, 19-23 High Street, Pinner, Middlesex, HA5 5PJ
Tel: +44 (0)20 8966 9222
www.managementanswers.co.uk
This content was provided by Interim Management Answers.
Contact us to receive a free introduction to IMA and find out more about how IMA can help your business set up, succeed and grow in London.