At HR Revolution we are truly committed and passionate about HR and recruitment and are enthusiastic about the industries we work in and the clients we work with.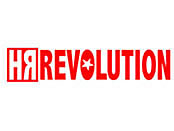 Our extensive experience, creativity, motivation and pride in our work makes working with us a truly inspiring experience.
Before you've even landed in the UK, we are able to focus on your staffing needs and your HR set-up to ensure you are ready to hit the ground running. We will liaise with the relevant parties that you have in the UK and internationally to ensure every aspect of HR and recruitment for your UK offices are covered.
Our team have worked together for many years and can provide you with HR and recruitment consulting services to help your business cut down on the stresses of hiring and managing people. We are focussed on generating results and providing you with strategic HR and recruitment services that will have a significant and very positive impact on your business.
Type of Company
HR and recruitment Solutions
Client Services
HR consultancy
Diversity equality
Training and development
Talent and performance management
Employment law and mediation
Corporate and HR strategy
Reward and recognition
Policies and procedures
Employee relations and communications
Recruitment process outsourcing (permanent, contract and interim)
Resource planning
London & Partners' Client Offer
HR Revolution is offering two exclusive opportunities to London & Partners' clients; A free HR Audit and a competitive HR touchdown package.
Read more about HR Revolution's client offer [PDF 360KB]
Languages Spoken
Client Testimonials
"HR Revolution fills the solution gap for new companies with emerging presences in the UK. We found that not only were they able to source the right staff for our internal positions but their HR Support Services have saved us both time and money as we focus on what we are good at, which is building a new entity. We heartily recommend the team and will gladly discuss the merits with anyone who wishes to contact us."
Managing Director, D&D Leasing
"Precise, professional and exactly the solution we needed. I would highly recommend the team. "
Managing Director, Electric Paper
"The team have always been extremely helpful and quick to respond to all of our needs. I would highly recommend them without reservation. Ours is a specialised industry and they have been able to help with key decision maker solutions within our organisation. We regard the team as highly professional and a pleasure to work with and look forward to our next project together."
Director of Internal Development, Cabestan
Contact
Wendy Read, Managing Partner
Suite 119, 43 Bedford Street, Covent Garden, London, WC2E 9HA
Tel: +44 203 538 5311 M: +447720 345329
www.hrrevolution.co.uk  
This content was provided by HR Revolution.
Contact us to receive a free introduction to HR Revolution and find out more about how they can help your business set up, succeed and grow in London.