We provide a complete HR outsource solution for Entrepreneurial businesses setting up in the UK.  Services include everything you need to set up in the UK and every stage of the employee lifecycle from Attraction, Recruitment, Induction, Motivation, Development to Exit – COME ON! You know you want to join the HR Revolution.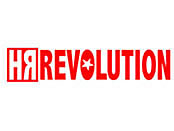 Our extensive experience, creativity, motivation and pride in our work make working with us a truly inspiring experience.
 
Before you've even landed in the UK, we are able to focus on your set up and staffing to ensure you are ready to hit the ground running. We will liaise with the relevant parties that you have in the UK and internationally to ensure every aspect of your business incorporating HR and talent is covered.
 
Our team have worked together for many years and can provide you with superb consulting services to help your business cut down on the stresses of hiring and managing people. We are focussed on generating results and providing you with strategic HR and recruitment services that will have a significant and very positive impact on your business.
Type of Company
HR and Talent Solutions
Client Services
A complete turn-key solution or flexible specific modular services - The perfect level of service to suit you!
 
HR & Engagement Solutions
Onsite HR Management when you need us
Cost Effective Staff Management
Employee Assistance Programs
On boarding Background / Pre-employment Checks
Background and Reference Checks (Employment, DBS, CRB)
Payroll Services
Non-Biased opinions to help your business grow
Mediation solutions for internal change
Staff Employment contracts
Staff Handbook – policies and procedures
Healthcare, Employee Benefits
Salary Benchmarking
Restructuring & Relocation Projects
UK Employment Law checks
Talent Management
Recruitment (Permanent, Contract and Interim)
Executive Search / Headhunting
Recruitment Process Outsourcing
Recruitment Projects
Interview co-ordination & support
Assessment Days
Psychometric and Personality Assessments
CV Assessment & Compilation
Job Profiling & Job Spec Writing
Salary & compensation Review
Online Profiling
Scalable Solution, less hassle more free time.
London & Partners' Client Offer
HR Revolution is offering all Contacts through London & Partner a full UK Start Up Pack, free of charge, which outlines everything you will need to plan, launch and grow your business in the UK.
Download the UK Start Up Pack here
Download the Salary & Benefits Survey here
Languages Spoken
English
French
Spanish
Italian
Client Testimonials
"In this current climate of uncertainty I am looking for more than just the standard. I need a team that not only supports us but is able to offer something extra.  The team  at HR Revolution make your business their business. Delivering HR & Talent Management solution time after time to an exceptional standard. Great positive solutions for our business as we've grown. Relationships matters, so make the right move and let HR & Talent Management help you dispel those uncertainty."
London Operations Manager, Yelp
"Wendy & her team @HR Revolution are a perfect & ideal company to work with. They offer a great service for recruitment needs and provide a high calibre of candidates who are fully briefed & prepared to a high standard. I recommend without a question of doubt."
EMEA Sales Director at HootSuite
"The team at HR Revolution are a pleasure to work with. Smart, knowledgeable and responsive. Wouldn't hesitate to recommend."
Global Business Director, Eyeka
"HR Revolution fills the solution gap for new companies with emerging presences in the UK. We found that not only were they able to source the right staff for our internal positions but their HR Support Services have saved us both time and money as we focus on what we are good at, which is building a new entity. We heartily recommend the team and will gladly discuss the merits with anyone who wishes to contact us."
Managing Director, D&D Leasing
"Precise, professional and exactly the solution we needed. I would highly recommend the team."
Managing Director, Electric Paper
"The team have always been extremely helpful and quick to respond to all of our needs. I would highly recommend them without reservation. Ours is a specialised industry and they have been able to help with key decision maker solutions within our organisation. We regard the team as highly professional and a pleasure to work with and look forward to our next project together."
Director of Internal Development, Cabestan
Contact
Josephine Bey
Business Relationship & Growth Manager
M: +44 7415 379 535
T: +44 (0) 203 5385311

E: josephine.bey@hrrevolution.co.uk
Skype: Josephineqb 
London Office: 
Suite 119, 43 Bedford Street
Covent Garden 
London 
WC2E 9HA
 
This content was provided by HR Revolution.
Contact us to receive a free introduction to HR Revolution and find out more about how they can help your business set up, succeed and grow in London.