Gregory Rowcliffe Milners
Gregory Rowcliffe Milners has a long history of providing legal advice to international organisations and individuals seeking to establish or expand their business in London.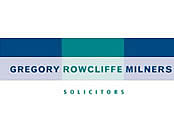 Our history of more than 200 years at Bedford Row means we operate from the heart of the capital's legal community. Yet despite our Central London location our efficient operating base means we are able to accommodate the financial constraints of fledgling concerns seeking trustworthy, reliable and pertinent advice in one of the world's most vibrant cities.

Our existing contacts in fields such as finance and property and our long-standing membership of IGAL the international network of lawyers and accountants provide us with reputable advisors we can call upon as necessary to assist with matters outside our remit.  
Type of Company
Legal services
Client Services
As a 12-partner, multi-cultural firm offering a full range of commercial and private client services we operate as a tight-knit group working across legal disciplines as required. Together with our support staff we offer a personal and consistent service which is reflected in the fact that many of our client relationships can be traced back over many years, mirroring the growth and success of the incoming company itself.

From a specialism in Anglo-German law developed many decades ago, our focus has broadened to include thriving relationships with inward investment clients throughout Europe, USA and further afield including Australia and South Korea.

Feedback from our international clients confirms that for them our appeal lies in our true understanding and appreciation of the intricacies of different business cultures and contexts within which organisations are required to operate – both internationally and in the UK. Experience shows that often it can be small distinctions that constitute barriers and pitfalls for the unwary. Apparently insignificant legal or commercial requirements may have a huge and potentially damaging impact on those who fail to appreciate their implications; our strength lies in being able to advise on these in advance, thereby avoiding later damage and delays.
Languages Spoken
French
German
Polish
Italian
Maltese
Spanish
Korean
Client Testimonials
"Gregory Rowcliffe Milners have provided advice to the university over the last seven years on a wide range of issues covering complex employment, commercial and property transactions. They have developed a thorough understanding of the organisation and have built strong working relationships across the university. Of particular benefit is direct contact with GRM's senior partners and the assurance that we can obtain sound, commercial legal advice, sometimes at short notice. It's a pleasure to work with them."
Jane Crichton, Director of Human Resources, Richmond, the American International University in London
Contact
Jane Laidler
Joint Managing Partner
1 Bedford Row London London WC1R 4BZ
Tel: +44 (0)20 7242 0631
Fax: +44 (0)20 7242 6652
www.grm.co.uk  
Contact us to receive a free introduction to Gregory Rowcliffe Milners and find out more about how they can help your business set up, succeed and grow in London.