Doyle Clayton is the UK's largest specialist employment law firm with 25 lawyers operating from offices in the heart of London and the Thames Valley.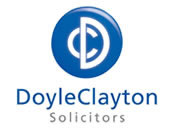 We advise exclusively on all aspects of employment law and business immigration and are experienced helping overseas companies understand and deal with the UK's complex employment laws while setting up operations in the UK.
We will advise you on the best way for you and your staff to enter and work in the UK and help you with any UKBA requirements
We will help you to set up suitable contracts of employment and policies for your business
We will advise you of your obligations to your employees and their rights under UK employment law
We will help you with the recruitment and the termination process - including the rights of employees on the transfer of ownership of a business
Type of Company
Employment law and Business Immigration
Client Services
Work permits/Business immigration matters
Employment contracts, policies and procedures
Advice on employee benefits
Recruitment matters     
Employee data protection matters
Transfers of ownership
Employment disputes and disciplinary matters
Litigation and advocacy
Redundancies
Helpline advice
Training and workshops
Seminar & legal updates
Languages spoken
Client Testimonials
"We have worked with Doyle Clayton since 2007 and their advice and assistance on all employment and immigration matters has been excellent. They are very approachable and quick to respond to the smallest query. They have helped us to put in place a fit for purpose HR system which has enabled us to recruit, second and retain the right staff. Their regular seminars and employment law updates have proved invaluable. I would certainly recommend them."
HR Manager
Intercontinental Bank (UK) PLC
"Doyle Clayton make you feel important as a client and importantly, they specialise only in employment law, which is complex and can be high risk for employers. Not being part of a larger firm means that the employment advice is not simply ancillary to other disciplines as can often be the case."
Legal Counsel
Mastek UK Ltd
"One of Doyle Clayton's best qualities is their ability to translate, what can sometimes be conflicting and confusing legislation into layman's terms, thus enabling the business to take and make decisions that are in the best interests of all concerned."
Head of HR Policy and Advisory
People Service Centre
Experian UK Ltd
Contact
Peter Doyle, Partner
Owen Jones, Associate/Head of Business Immigration
One Crown Court, Cheapside, London EC2V 6LR
Tel: +44 (0)207 329 9090
This content was provided by Doyle Clayton Solicitors.
Contact us to receive a free introduction to Doyle Clayton and to find how Doyle Clayton can help you with all your employment law and business immigration needs.