Circus are a boutique consultancy specialising in brand and marketing strategy.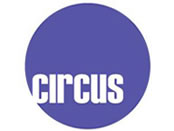 At Circus, we believe in the power of brand and the importance of the brand story as a key business driver: great brands perform with energy and integrity, building engagement and affinity through consistency of behaviour and experience.
We are a boutique consultancy specialising in brand and marketing strategy. We work across the UK and internationally with people centric brands.
Circus is committed to building brands from the inside out, to articulate and align our clients' brand with their business strategy. We work collaboratively with our clients to enable them to create, develop and sustain competitive brand positioning, analysing the current and imagining the future.
Since 1998 we have been providing impartial and independent strategy from our base in Marylebone.
Type of Company
Consultancy - branding and marketing
Specialist Areas
Brand strategy
Brand definition
Development of brand narrative
Brand planning
Creation of brand vision and differentiation
Consumer insight and understanding
Stakeholder engagement
Internal and external communications and campaigns
We are a pure strategy offer so work closely with our collaborators to bring our strategies to life - this might include PR, 2D and 3D design, advertising and digital.
Expertise
Retail
Media
Technology
Telecommunications
Property
FMCG
Leisure
Financial Services
Healthcare
Professional services
Hospitality
Travel and transport
Public and third sector
Private Equity
Languages spoken
French
German
Mandarin Chinese
Contact
Sophie Stringer
Associate
58 Marylebone High Street
London, W1U 5HT
Tel: +44 (0) 20 7292 7800
Fax: +44 (0)20 7292 7889
sstringer@circuslondon.com
www.circuslondon.com
This content was provided by Circus.
Contact us to receive a free introduction to Circus and find out more about how Circus can help your business set up, succeed and grow in London.