Blick Rothenberg is a boutique UK-based practice specialising in advising overseas companies on establishing and doing business in the UK and the wider European market.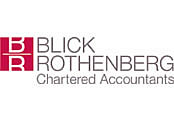 The firm currently acts for about 600 overseas-based companies from household names to start-ups.
Blick Rothenberg is a member of BKR International which gives it access to a network of more than 300 offices in 70 countries around the world. Partners are closely involved in advising clients thereby providing many years of experience on issues that such companies face. Through its sister company, BRAL, it can provide a full accounting and administration service.
Type of Company
Accounting services, tax and business advice
Client Services
Company or branch registration
Tax advice and compliance
Audit
Valuations
Expat services – local and international
Stock options
Outsourced accounting and administration services
Due diligence on acquisitions
Languages Spoken
Bulgarian
Cantonese
Czech
Dutch
French
German
Gujarati
Hindi
Italian
Latvian
Norwegian
Punjabi
Polish
Russian
Slovak
Spanish
Swedish
Ukranian
Useful Links
Download the booklet Establishing a business in the UK
Contact
Nilesh Shah
Partner
16 Great Queen Street
Covent Garden
London WC2B 5AH
Tel: +44 (0)20 7486 0111
www.blickrothenberg.com
This content was provided by Blick Rothenberg.
Contact us today to receive a free introduction to Blick Rothenberg and to find out how they can help you set up, succeed and grow in London.