Aptivation is a consultancy and staffing solutions firm offering "best in class" human capital, delivery via managed services, business enablement, search and supply, all dedicated to sourcing talent and adding value to your organisation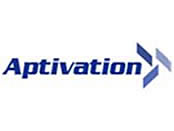 We provide consultancy services to improve efficiency and create return on investment solutions around people and processes for your business.
We specialise in finding candidates that have a unique blend of Aptitude, Attitude and Motivation ('Aptivation') - in our experience, these are the three most important behaviours of high performing employees.  We deliver Project Teams who are highly skilled, fixed cost and compliment OPEX Budgets. We also deliver all aspects of senior technology staffing across both sales and IT disciplines, both nationally and internationally.
Typical hires supplied are within three technology stacks – Microsoft, Oracle and Java.
Defining your company ethos and unique selling points effectively attracts the right candidates first time, every time. This ensures the market understands your BRAND and why you are an employer of choice. Our delivery is based on capability and character fit of the candidate, not the first we have available!
Type of company
Human Capital Staffing Solutions Company
Client Services
Managed Services – becoming your trusted recruitment partner
Business Enablement - Our Channel Partner Program supports your additional business needs
Search & Supply - Using our bespoke recruitment methodology (LAADR) our delivery is a refreshingly different proposition to companies that are seeking dynamic growth. We provide each client with a fit for business solution that is "best in class".
Defining your company ethos and unique selling points effectively – attracts the right candidates first time, every time. This ensures the market understands why you are an employer of choice!
Typical hires supplied are both IT Technical and Sales, mostly within 3 technology stacks – Microsoft, Oracle and Java
Aptivation have "exclusive offers" for all first time London & Partners overseas inbound clients. Please contact us for details.
"Every client demand is different, delivery is our only goal"
London & Partners' Client Offer
Aptivation has a number of offers available to London & Partners' clients.
Read more about Aptivation's client offer [PDF 476KB]
Languages Spoken
Client Testimonials
"Rick was instrumental in us getting the right person on board. He connected well with our mission and vision for growth in the UK and went beyond his line of duty to really well understand our needs, which drove me! What I expected and had all trust in him to represent our company to the talent pool. His commitment, approach, energy, dedication and true knowledge of his industry were a great asset to us.  I am happy and proud to recommend Rick." Elise Cambournac:  CEO ITTi
"We connected quickly with Rick after the first initial call and subsequent meeting.  He put me at ease and I felt 100% sure this guy could deliver on my needs. X3 hires later inside 6 weeks, left me in no doubt I was dealing with a real professional.  His commitment and continual support through the hiring process was extraordinary. The value he added to us hiring and winning business will never be forgotten. Different class and a great guy too, happy to recommend and no doubt will be using again someday." Joel Haspel, CEO Sentient Health
We first met Rick on Skype via London and Partners when we were in Brazil.  His knowledge and warmth felt like I had known him for a long time.  He quickly understood our needs and offered solutions and a route map immediately.  When we flew in London to hire 1 person he had shortlisted, we were so happy we hired 2 people.  Trust and capability are his strongest points and would happily recommend and feel sure we will have a long relationship." Fransisco Blagedevitch: CEO Asyst International
Contact
Rick Tolfrey
Aptivation
Mob: +44 7711189264
Office +44 845 241 0505
rick@aptivation.co.uk
www.aptivation.co.uk
Skype: rick.tolfrey
This content was provided by Aptivation.
Contact us to receive a free introduction to Aptivation and find out more about how Aptivation can help your business set up, succeed and grow in London.