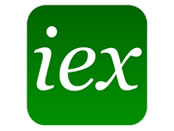 The Informed Executive is a magazine delivered online to senior executives in both private and public sectors - with a reach of 1.2 million. We deliver unbiased, objective, in-depth editorial analyses. Reprints are able to be supplied as well as a pdf of the article for mounting on the client's website. Clients, who take a corporate subscription which provides editorial independence, have included Microsoft, Norway, Siemens, BT, IBM, Salix Finance, Ambrosetti, Vodafone and Northern Ireland.
Type of Company
Marketing / Business Development
Specialist Areas
Marketing
Business Development
Accreditation
PR
Networking
Lead Generation
Sales Support
Writing
Consultancy
Campaign Strategy
Expertise
Finance
Telecommunications
E-Commerce
Energy
Construction
Technology
Professional Services
Inward Investment
Trade
Languages spoken
Contact
Marcus Sedghi, Director
The Informed Executive, 63 Horseshoe Court, London, EC1V 4JU
Tel: + 44 (0) 7890 249057
marcus.sedghi@theinformedexecutive.com
www.theinformedexecutive.com
This content was provided by The Informed Executive.
Contact us to receive a free introduction to The Informed Executive and find out more about how The Informed Executive can help your business set up, succeed and grow in London.