Propel London is the recruitment company of choice for the digital advertising and technology industries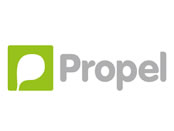 Established in 2001, since that point our business has grown alongside the digital space, specialising in the myriad skills-subsets and niches of the space whilst maintaining a broad network of contacts and exceptional brand awareness in the industry as a whole.
Our approach to talent challenges is personal, friendly, and focused on delivering success.  Over the years we've worked with many of the world's best-known brands, pioneering agencies, and exciting technology start-ups, helping them to define their talent requirements, locate prospective hires, and secure the perfect candidate for the post.
Propel London has ample experience when it comes to assisting overseas businesses or investors looking to develop their operations in the UK.  We've worked with companies from the US and mainland Europe, closely partnering with them to assess their digital talent requirements, build localised job specifications, map the competitive and market conditions.  This groundwork is essential to a successful local hiring strategy and we've shown time and again our ability to pay close attention to both the detail of the individual hire, and the long-term goals of our clients.
Type of Company
Digital recruitment specialists
Specialist areas
Digital advertising
Technology
Design & development
Media planning
Performance marketing
Paid & organic search
Social Media
User Experience
Brand / client-side
Mobile
Contracts / freelance
Languages spoken
Bengali
English
French
German
Hindi
Italian
Portugese
Spanish
Swedish
Client Testimonials
"Propel London has been a key partner of Efficient Frontier since we established a presence in the European market in 2006.  As well as helping to put together the initial start up team in London, they provided invaluable advice to the US executive team on UK business practices, legal issues and the UK digital scene.  Propel continue to be a strategic partner for Efficient Frontier in sourcing, briefing, and delivering the best digital talent in the UK market.  They have a UK and European network that reaches far beyond many of their competitors." Nick Morley, VP and EMEA General Manager, Efficient Frontier
"Propel provided an excellent understanding of what we needed.  We completed our recruitment on-time and on-budget and we are really pleased with the result." Jérôme Baudry, Marketing Manager, Club Med UK
"Finding the right talent in the high-growth mobile advertising sector is a huge challenge.  From a standing start in early 2010 Propel have been instrumental in helping InMobi grow its business across Europe.  They take the time to understand our business and only send candidates they know have the right expertise and cultural fit for our business.  Our success is partly down to the support we have received from the whole team at Propel." Rob Jonas, VP & MD, EMEA, InMobi
Contact
James Webb, Commercial Director
Propel London Ltd, Ground Floor, 55 Greek Street London, W1D 3DT
Our phone no. is: 0207 432 6340

hello@propellondon.com
www.propellondon.com
This content was provided by Propel London.
Contact us to receive a free introduction to Propel London and find out more about how Propel London can help your business set up, succeed and grow in London.