Penningtons Manches LLP Intellectual Property
Penningtons Manches LLP offers IP services with a real business focus. We offer a full spectrum of legal services relating to the protection, exploitation and commercialisation of your intellectual property (IP) rights.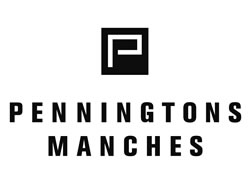 The Legal 500 directory identifies us as one of the recommended firms for IP work in London and the South East of England.  We act for leading brands in the retail, media, events, marketing, communications and technology sectors. Our creative approach and ability to see the bigger picture enables us to add real value to your business whether you're a start-up or a multinational.
Our team is particularly strong in ensuring that your IP is protected through your contracts, whether this is a contract relating to development of bespoke technology, or terms of use which enable customers to access an online tool.
We develop a detailed appreciation of your business from the outset so that our advice not only addresses a specific need, but also blends in with your strategic objectives. We aim to deliver our services cost effectively and within the appropriate timescale. 
A significant amount of our work is international, advising on English law issues for foreign law firms and their clients.  We have a particularly strong client base in North America and India.
Type of Company
A specialist IP legal team within a top 100 law firm.  Recommended by The Legal 500.
Client Services
Trade marks & designs (including registrations and infringements)
Copyright advice
Licensing content, technology and trade marks
Digital commerce advice (including website terms)
Data protection, privacy and freedom of information
Confidentiality agreements
Commercial contracts
Standard form agreements (including terms and conditions of sale)
IT contracts (including software development, support and licensing)
Outsourcing agreements
Distribution and agency agreements
Advertising and sponsorship agreements
Franchise agreements
Collaborations
IP due diligence and verification
IP audits
Brand protection strategy advice
Client Testimonials
"Joanne Vengadesan and the Penningtons team provided clear, pragmatic advice, within the rapid response times required to meet our deadlines.  We felt well supported in negotiations." COO, Indian defence technology business
"I was extremely impressed with the level of service received….the team were consistently meticulously thorough, ready with excellent, measured advice and extremely quick in responding to requests… "  Head of Communications, events company
Contacts
Joanne Vengadesan
Partner - Commercial, IP and IT
Penningtons Manches LLP, Abacus House, 33 Gutter Lane, London, EC2V 8AR
Tel: +44 (0) 1256 407145
joanne.vengadesan@penningtons.co.uk
Anna Frankum
Partner - Commercial, IP and IT
Penningtons Manches LLP, Abacus House, 33 Gutter Lane, London, EC2V 8AR
Tel: +44 (0) 20 7457 3205
anna.frankum@penningtons.co.uk
This content was provided by Penningtons Solicitors LLP.
Contact us to receive a free introduction to Penningtons Manches LLP and find out more about how they can help your business set up, succeed and grow in London.