With over 100 years of experience, Knight Frank is the world's leading, privately owned, global property consultancy.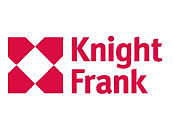 Through our alliance with US based Newmark Grubb Knight Frank (Commercial) and Douglas Elliman (Residential), our global network extends across over 300 offices in 43 countries and we have more than 7,000 professionals handling in excess of US$800 billion worth of prime commercial, residential and agricultural real estate per annum.
Our reputation for uncompromising professionalism in everything we do is earned by serving our clients and earning their trust and we are widely regarded throughout the world as the advisor of choice for high quality commercial and residential property.
Our experience in Central London
Knight Frank Residential Corporate Services offer a rental homesearch specifically tailored to the international tenant relocating into or within London.  With a wealth of experience we truly understand the unique requirements that an international relocation can involve. Each year we assist hundreds of international tenants and their families with their homesearch, sourcing a range of suitable homes in the most desirable locations.
We have a wealth of experience working with domestic and international businesses and individuals and we appreciate the importance of establishing and understanding the distinct priorities and requirements of each client.
Our Residential Corporate Services team are experienced in housing international corporate tenants in and around Central London. We are able to source property for both short and long term lettings and work with a wide range of professionals and private individuals from CEO's looking for a suitable family home through to single executives requiring a city base.
The Central London Tenant Representation team offers a refreshingly different approach to advising corporate occupiers of office space in Central London. We provide strategic advice in relation to the acquisition and occupation of property in the capital. Through acting exclusively for tenants and owner occupiers, we are able to be entirely impartial and avoid potential conflicts of interest.
Type of Company
Property Services
Client Services
Residential & Rural
Agency - sales & lettings
Building Consultancy
Farm Management
Leasehold Reform
London Block Management
London Rental Home search
London Corporate Housing
London Relocation
Residential Development Consultancy
Rural Consultancy
Residential Block Management
Valuations & Appraisals
Commercial (including offices, retail, industrial and logistics, hotels and healthcare premises)
Agency – sales, lettings and acquisitions
Building Consultancy
Business Rates
Commercial Development Consultancy
Global Corporate Services
Investment
Lease Advisory
Project Management
Property Asset Management
Restructuring & Recovery
Sustainability Consultancy
Valuations
Workplace Consultancy & Space Planning
London & Partners' Client Offer
The appointment of a dedicated Account Executive for the London rental homesearch is offered on a complimentary basis to London & Partners Clients who are relocating into or within London.
Languages spoken
Hebrew
French Spanish
Gujarati
Hindi
Swahili
German
Greek
Hungarian
Italian
Japanese
Lithuanian
Polish
Portuguese
Punjabi
Russian
Swedish
Urdu
Welsh
Client Testimonials
"Thank you so much for all your assistance in the flat letting process - very much appreciated. I love the flat and the location. I'm still settling in, but enjoying the experience. It was a pleasure working with you and your team. Be sure that I will recommend you to any other ex-pats that are planning on moving to London." Annette from Massachussets
" The Central London Tenant Representation team at Knight Frank assisted us in identifying our strategic property options, their financial implications and their respective advantages and disadvantages, culminating in negotiating a truly market making transaction which delivered excellent results for us. Their professionalism and hands on approach at a senior level throughout the process was exemplary." Mick Mahon, Executive Director, Head of Corporate Services, Planning Division for EMEA, The Bank of Tokyo-Mitsubishi UFJ, Ltd.
" The Knight Frank CLTR team have worked alongside us for a number of years. They undertook a full market search for an alternative Headquarters for Schroders and successfully negotiated a re-gear of the lease for our current Headquarters providing us with greater flexibility. We continue to work with them to develop our occupational strategy. We have always found them to be highly professional and responsive to our developing requirements - and we enjoy working with them." Philip Betteridge, Head of Corporate Services, Schroders
"Knight Frank guided us through the entire process, from office searches, initial office designs, cost forecasts to the commercial negotiation process until we ultimately moved into our new office. Knight Frank were instrumental in ensuring that the project was a success." Tom Mullan, Director of Finance – EMEA, Guidewire
Contact
For All Residential Property Enquiries please contact Jemma Scott:
jemma.scott@knightfrank.com / +44 (0)207 861 5244 
Please see our Knight Frank Executive Homesearch flyer and RCS brochure 2013 for further details.
For All Commercial Property Enquiries please contact Daisy York:
daisy.york@knightfrank.com / +44 (0)207 861 5348  
Please see our Central London Tenant Representation brochure for further details.
Useful information
Address: Knight Frank, 55 Baker Street, London, W1U 8AN
Website: www.knightfrank.com
Latest market and sector commentary: knightfrank.com/globalbriefing
This content was provided by Knight Frank.
Contact us to receive a free introduction to Knight Frank and find out more about how Knight Frank can help your business set up, succeed and grow in London.