Joelson Wilson is a proactive business orientated law firm based in the heart of London's West End for more than 50 years.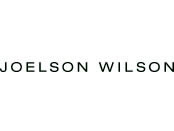 We focus on providing commercial legal services to entrepreneurs, small and medium sized enterprises and larger listed companies both in the UK and internationally.
We provide first class, partner-led legal services and we have personable, proactive and highly motivated lawyers who consistently deliver commercial and tailored solutions for all of our clients.
We ensure that we know what makes our clients' businesses tick so that we can provide bespoke business solutions and clear and consistent legal advice.  Our ambition is to be seen by our client as a true business partner adding value at all times.  In order to achieve this we encourage our clients to include us in all aspects of their strategic planning.  Our size helps us to achieve this.  Clients know with whom they are dealing from day one and appreciate not being passed from one lawyer to the next.   We are able to provide a truly personal service and consistency of advice by working closely with each other and our clients.
Achieving the partnering status we seek with all our clients requires a firm foundation of mutual trust especially for clients who are doing business in the UK for the first time.   We are therefore delighted to have been awarded the accolade of "The UK's most trusted small law firm of the year".
Type of Company
Legal Services
Client Services
We offer our UK and international clients a variety of legal services which cover six main practice areas:
Corporate/Commercial
Employment/Immigration
Licensing/Gambling
Litigation and Dispute Resolution
Property
Intellectual Property including brand protection
Within these practice areas, our particular fields of expertise include:
Start-up and business establishment advice
Commercial contracts and joint ventures
Company law and corporate finance
Shareholder and management advice
Capital markets and fundraising
Intellectual property licensing, exploitation and enforcement
Brand protection
Defamation and reputation management
Entertainment, liquor and late-night refreshment licensing law
Betting, gaming and lotteries law
Remote gambling (and associated European and International Law issues)
Regulatory and compliance issues
Employment law, human resources and employment
Business immigration
Litigation and dispute resolution
Mergers, acquisitions and disposals
Commercial and residential property transactions
London & Partners' Client Offer
Joelson Wilson is offering one hour's free legal advice to London & Partners' clients.
Languages Spoken
Mandarin
Cantonese
French
Italian
Spanish
Client Testimonials
"What has impressed me most about the services provided by Joelson Wilson is that they have taken the time to understand our business model and as a result the advice they provide enables us to more easily advance our initiatives.  I would without hesitation recommend Joelson Wilson to anyone who is looking to do business in the UK or who has operations in the UK." Managing Director, Wentworth Resources Limited (Canadian public company, listed on AIM and the Oslo Stock Exchange)
"We have had the pleasure of working with Sheldon Cordell and his team since the AIM listing of Sylvania in 2006.  Since the Listing the team at Joelson Wilson have continued to guide us through a number of corporate transactions.  We have found Joelson Wilson to be timely, efficient and cost effective.  Being a non-UK company we have found Sheldon's advice to be invaluable in order to assist us to achieve our transactions with his guidance and practical assistance.   He works in partnership with his clients and offers sound commercial and legal advice during the transactions that we have undertaken together.  I have no reservation in recommending Joelson Wilson to any prospective client." Executive Director, Sylvania Resources (Australian public company listed on AIM)
"Ceviche was merely an idea 2 years ago.  We are now thriving new business operating with confidence thanks to the belief and support from partners such as Joelson Wilson.  They nurture new businesses and have worked with us from day one offering us a fair financial deal in line with a start-up, 100% commitment, excellent client communication, and above all the strong management of our legal affairs." Founder and Managing Director, Ceviche Limited
"I would have no hesitation in recommending Joelson Wilson to any foreign company looking to operate or raise funds in London." Managing Director, Ferrum Crescent Limited (Australia public company listed on ASX, AIM and JSE)
Contact
Sheldon Cordell, Senior Partner
Joelson Wilson, 30 Portland Place, London, W1B 1LZ
T: 0207 580 5721
sac@joelsonwilson.com
www.joelsonwilson.com
Jane Ker, CEO
T: 0207 580 5721
Jlk@joelsonwilson.com
www.joelsonwilson.com
This content was provided by Joelson Wilson.
Contact us today to receive a free introduction to Joelson Wilson and to find out how Joelson Wilson can help you set up, succeed and grow in London.