GVA is one of the largest firms of commercial property advisers in the UK, and has been operating in the UK since 1830.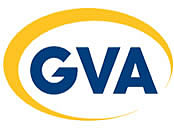 GVA is a founding member of GVA Worldwide, a global network of real estate advisers covering the North American, Asia-Pacific and EMEA regions. On average, GVA Worldwide practices collectively manage 165 million square feet of property and complete c$35 billion in transactions.
We employ a dedicated London team, with specialist teams focusing on the West End, City of London and Greater London. The firm has extensive experience of working with overseas organisations, including a large number of Fortune 500 and FTSE 100 companies, as well as a wide range of smaller companies from a variety of different sectors.
Type of Company
Property Services
Client Services
We offer the following services for inward investors:
Leasehold acquisitions
Offices, retail and industrial freehold acquisitions
Offices, retail and industrial business rates services
Landlord & tenant advice
Rent reviews
Lease renewals
Town planning / change of use building surveying
Survey, dilapidations and valuation advice
Space planning, move management and project management
Languages Spoken
Client Testimonials
"They understand our process well and have an in-depth knowledge on the industry, providing one stop shop service for all our needs. The senior personnel are extremely capable and as they have staff with expertise in all different areas, they can assemble a team for just about anything." Executive Property Developer
"With GVA, what you get are highly professional diligent and straight talking people. Unlike other advisors they get their heads down and work hard." Executive, Investment Fund Manager
"The key thing with GVA is that someone doesn't come and just sell the work, they do it too." Director, Development Agency
"Any Tom, Dick or Harry will tell you they can do a ratings assessment, but people who can do it are rare." Director, Public Sector Agency
"I can throw anything at them and I feel confident that they will be able to solve the problem." Manager, Public Service Agency
Contact
Katy Spokes, Business Development Manager,
GVA, 10 Stratton Street, Mayfair, London, W1J 8JR
Direct Dial: 020 7911 2724 
 Mobile: 07850666364 
This content was provided by GVA.
Contact us to receive a free introduction to GVA and find out more about how GVA can help your business set up, succeed and grow in London.