Bureautech has a wealth of knowledge encompassing all aspects of business critical communications.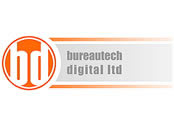 Our solutions have consistently been developed and implemented by working very closely with our clients and their partners to ensure that the service continues to improve according to business needs.  Key to our success has been the flexible approach that Bureautech has adopted and our ability to manage our resources in line with any agreed changes.  All of this has been enabled by a consistently "can do" attitude by all of the Bureautech people working with our clients. With a senior management team that first came together in the late 1980's Bureautech is blessed with a wealth of knowledge encompassing all aspects of business critical communications, and a partner base that enables us to identify the most efficient and cost effective solutions in various disciplines.
Type of Company
Office Equipment, Telephony & Document Management Services
Client Services
Telephony and IP technology
Least cost routing
Data communication
Digital conversion and data capture
Virtual and hard copy archives
Cloud storage solutions
End to end document workflow
Print strategy and print product rationalisation
Printer / MFD supply
Cabling & electrical installation
Client Testimonials
"Bureautech's, service is leagues beyond any other vendor I work with. They support all our European offices and have done so without issues for the last two years. This may sound over the top or exaggerated, but after dealing with the usual customer support here in the UK for two years, it's quite refreshing to work with a company and person who know what customer service really is. I couldn't recommend them more." Ryan Whalen, European IT Director - AKQA London
"I have been involved with Bureautech since 2001 and have always found them very reliable. Their help in the re-designing of our Printroom was invaluable. At BBH we have extremely tight deadlines and their call out and technical support service has been very good. I would have no hesitation in recommending Bureautech to anyone who is looking to change. If you have any further questions feel free to contact me at any time." Gary Thornton, Office Services Manager – BBH London
Contact
Greg Downer +44 (0) 7738 461671 (Print Services)
Stuart Bushaway +44 (0) 7710 300178 (Document Management Services)
Bureautech Digital Ltd, London Sales Office, 91 Great Titchfield Street, London, W1W 6RW
Bureautech Digital Ltd, Head Office, Milton Heath House, Westcott Road, Dorking, Surrey, RH4 3NB
Tel: 0845 450 6880
This content was provided by Bureautech Digital Ltd.
Contact us to receive a free introduction to  Bureautech Digital Ltd and find out more about how  Bureautech Digital Ltd can help your business set up, succeed and grow in London.