LinkedIn is an online knowledge network for professionals. It operates in 120 countries via the web but, until 2007, only had offices in the US. London & Partners helped LinkedIn set up their first office in London.
Company:

LinkedIn

Sector:

HQ:

London Location:

London & Partners Services:

London & Partners assisted LinkedIn to set up their legal entity and tax structure, find accountants and lawyers, select office space and re-locate staff.

Website: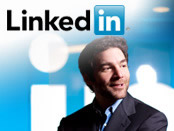 About LinkedIn
LinkedIn helps members share knowledge and seize opportunities as well as develop their careers and their business.
LinkedIn Interview
Kevin Eyres, Managing Director Europe, explains how London & Partners (formerly Think London) helped LinkedIn establish a base in London:
"We recognised that the only true way to do business in Europe was to set up an office here.
"We considered the UK capital and immediately called London & Partners. Our global HQ is in San Francisco, where London & Partners has an office, so it was easy to discuss the idea. I then got talking to the London team on the ground. 
"It was a great relationship right from the start, with London & Partners helping us:
"We established our European HQ in London in December 2007 and we're growing fast: our network has topped 23 million people and there's a new member every two seconds.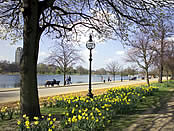 "London is a natural hub for us and a great launch pad for global expansion. Recruitment and advertising are important revenue streams and the city is the perfect fit: it's Europe's advertising and commerce hub and so many leading brands and senior people are headquartered here.
"I would highly recommend London & Partners: they give you access to the professionals you need to make your operation run smoothly so you can focus on the business."
Contact us to find out how we can help you set up your business in London.